Carlos Spencer – who's the former All Blacks playmaking wizard – is appointed as the new assistant coach for the Hurricanes. However, "King Carlos" will only join the Hurricanes' couching ranks in 2019. Spencer is currently an assistant coach for Japan-based rugby team, Munakara Sanix Blues. Read on.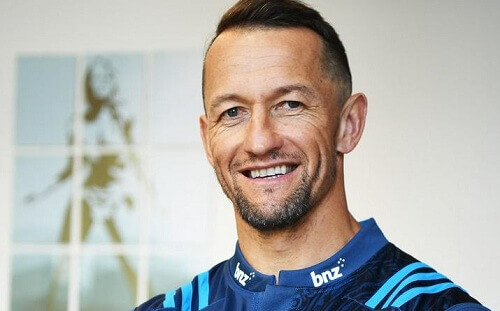 Carlos Spencer – New Hurricanes Assistant Coach
Carlos Spencer enthused this week that he would be joining the Wellington-based rugby team, the Hurricanes. Spencer has for New Zealand, won 35 Test caps and made his name as an Auckland Blues player, the team which will challenge the Hurricanes on Friday.
"As a youngster growing up and playing for Horowhenua I always thought I would come and play here.  My favourite player was Bernie Fraser, he was my hero growing up," said Spencer.
"I got a call from Graham Henry giving me an opportunity when I was just 18 years old so he gave me that opportunity and the rest is history," Spencer enthused.
The 42-year-old from Ngāti Kahungunu now has a chance to join a local franchise.
He says: "I made the decision pretty quickly it was an easy decision for myself, this club is going places and they've been successful in the past, they have decent stock here and they have a good coaching team, it was an easy decision," Spencer explained.
Carlos had his last involvement in Super Rugby format in February this year. He held a cameo for the Blues at the Brisbane Global Tens.
The Hurricanes 2019 Setup
John Plumtree, the current assistant coach for the Hurricanes will step up as the head coach when Spencer takes over his role in 2019.
Speaking on Spencer's appointment and the team, Plumtree says: "Every year is a new page, we'll start again next year, what happens for us this year may not work next year, we're just working to get better and hopefully Carlos can help us with that".
Spencer promises to bring "some fresh ideas" to the club. He says: "I'm excited by it, and I'm sure I'm going to learn a lot from these guys as well. They've got some experienced players here".
Spencer will oversee the team's backline next season.
Stay tuned to Top Aus Casinos for more updates! In the meantime play exciting online casino games the best online casinos in Australia!