It has been almost a month since the 2018 FIFA World Cup first kicked off, and what an eventful tournament it has been. Over 62 games have been played and 30 teams eliminated; all that is left to do is crown the ultimate victor of the sporting world's most-watched event. Prior to the tournament, sports bookies had not pegged France and Croatia to be the two teams to make it to the FIFA World Cup Final. As it stands, one of these teams will walk out of Sunday's match as reigning champions, with many fans and sports bookies tipping France as favourites.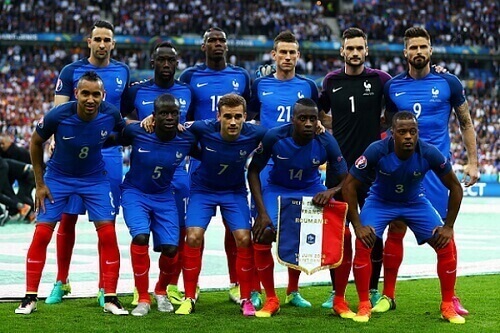 Second World Cup Final Victory for France?
The fact that France is considered favourites to win the tournament should seem rather unsurprising. Firstly, when France's route to the final saw the nation take out other football powerhouses including Uruguay, Argentina and Belgium, whereas Croatia, on the other hand, has needed extra time in every single one of their knockout stage matches in order to progress.
Secondly, France has already previously won a FIFA World Cup tournament in 1998 when they hosted it; a victory which saw the nation eliminate Croatia in a thrilling semi-final. Previous experience may not always count for much, but one should remember that only seven nations have won the tournament in its nearly 90-year history.
Despite these factors pointing towards a victory for France, Croatia has overcome the odds to make it to the final of the tournament, meaning that they should not be underestimated. It should also be pointed out that France beat several massive football nations on the way to Euro Cup Final in 2016, including Germany, only to lose against Portugal, who had also required several extra time victories on the way to the final.
Modric and Mbappe Favourites for Player of the Tournament
With regards to the Player of the Tournament trophy, sports bookies have pegged Luka Modric (Croatia) and Kylian Mbappe (France) as frontrunners to win. Both players have been instrumental in their respective nations' route to the final. Without a doubt, a good performance in the final may be influential in determining the ultimate winner of the trophy.
For more on the latest sports and sports betting news, be sure to keep it here at TopAusCasinos.org