NetEnt, the online casino software developer, has scheduled the release of a new video pokie. The video pokie is based on a movie that has become popular once more thanks to the new and improved 2017 version of the film. Which film is it? You guessed it, Jumanji!
This new and exciting video pokie is, surprisingly enough, based on the thrills that we faced in the 1995 version of the adventurous fantasy film.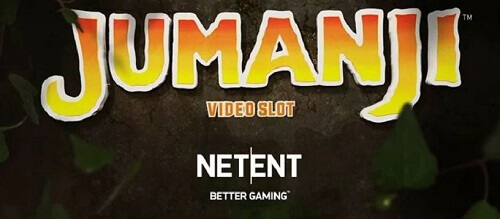 Jumanji: Welcome to the Jungle
This online video pokie follows the revival of the Jumanji movie which was released on the 20th of December 2017. The new film entitled, "Jumanji: Welcome to the Jungle" saw fans flocking to Cinemas, and falling in love with the adventure story once more. To further appeal to the masses NetEnt thought it would be a great idea to bring the film to life once more with an exciting and interactive pokie online.
The film launched in late 2017, did a lot better than we were all expecting. It is currently on its third consecutive weekend at the box office. Further, it delivered over $700 million (AU$875.37 million) globally. This past weekend saw the film rank fifth place in the Fri-Sun time slot, taking in around $20 million (AU$25 million). Making it the seventh largest fifth weekend gross of all time, this according to Forbes.
NetEnt's Jumanji
Chief Product Officer for NetEnt, Hendrik Fagerlund, commented on the deal stating that the new casino game is assisting them to diversify their selection of games. The new Jumanji game sits alongside some of NetEnt brand favourites like:
Guns N' Roses
Motorhead
Planet of the Apes
Fagerlund goes on to say that the 1995 debut of the Jumanji movie, remains somewhat timeless as it continues to appeal to the masses over 20 years later. Additionally, the release of the new version of the film has made the brand more popular than it has ever been. For this reason, he expresses that they are so excited to be launching the game in 2018.
Stay tuned to Top Aus casinos for all the latest developments on the Jumanji casino online news story.