Progressive jackpots are gaming machines, more commonly known as pokies or slots, in which the value of the winnings increases each time a gambler plays, until the value is won. Progressive Jackpots in Australia are an incredible form of online pokies to enjoy. The allure of the every growing jackpot win is enough to draw all to the table. A Progressive Pokie offers a lot for all players in both entertainment and winnings. Read on below to get a better understanding as to what is waiting for you!
Leading Australian Progressive Pokie Casinos 2018
Progressive Jackpots Australia – How do they work?
A Progressive Pokie is a type of online pokie, with one major difference separating it from the other pokies available online; the progressive jackpot. A progressive jackpot is accumulated in the following manner:
A group of slot machines are linked together (both land-based or internet-based)
Each time a player wagers on one of these games, a small percentage of that wager is put into the progressive jackpot kitty
The jackpot continually grows every time a wager on the game is made
Once the jackpot is won, the amount reverts back to the base jackpot amount
Top Australian Progressive Jackpots 2018
Progressive Jackpot Title

Software Provider
Average Wins

Features

Mega Moolah

Microgaming
$4 Bar

5 Reels
25 Paylines
Wilds
Scatters

Beach Life

Playtech
$8.2 Bar

5 Reels
20 Paylines
Wilds
Scatters

MegaJackpots Isle o'Plenty

IGT
$2.2 Bar

5 Reels
40 Paylines
Wilds
Scatters

Gladiator

Playtech
$1.5 Bar

5 Reels
25 Paylines
Wilds
Scatter

Mega Fortunes Dreams

NetEnt
€3.4 Bar

5 Reels
20 Paylines
Wilds
Scatters

Major Millions

Microgaming
$206 K

3 Reels
3 Paylines
Wilds
Multipliers

Hall of Gods Mega

NetEnt
€5.6 Bar

5 Reels
20 Paylines
Wilds
Scatters
Progressive Pokies Australia – Categories
There are three major variants of the Progressive Jackpot Casino Game:
Stand Alone: this progressive jackpot runs off a singular machine. When you play the machine, a small percentile of your wager will be put through to the jackpot which steadily grows. This is common in land-based pokies machines of the past.
Local/ In-House: although common in brick and mortar casinos, this variation can also be found in the online casino world. This is where a bunch of pokie or video poker games are linked to one another in one singular casino.
Wide Area Network: this is the most common type of progressive jackpot within the online world. This is the proses of various games being linked across multiple casinos.

Progressive Pokie Jackpot Tips for Aussies
Choose a jackpot game with a higher payout percentage. The higher it is, the more likely you will be to win something
Choose a progressive jackpot whose jackpot is higher than it usually is. When the jackpot is higher, the average payout percentiles will be better
Familiarize yourself with the rules of the game so you know what the payout rate and intervals will be if you should win
Budget the amount you wish to wager and do not surpass this amount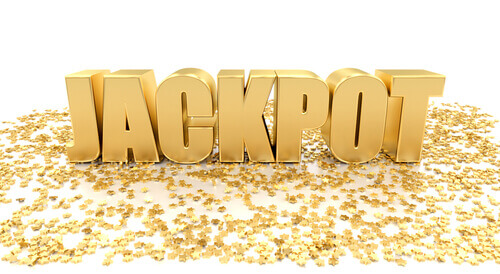 Progressive Jackpots Payout Policy
What is a Payout Policy?
A payout policy is something put in place to ration your winnings. This means that instead of receiving the lump sum amount of what you have just won, you will instead be paid out in intervals. If you have not taken a look at these T's and C's before winning, it can come as a bit of a shock when you do not receive your total amount. Therefore be sure to keep an eye out on both the game, and casino's payout policy in order to make yourself aware of how much you will be taking home and how often.
Conclusion
Conclusively, progressive jackpots are the highest paying jackpots that you will find in the gambling industry.