Next year's Winter Olympics have not started out well for the Russians as they have just received a ban from the International Olympic Committee (IOC). The IOC reasons that Russia has been partaking in what they call the 'systematic manipulation' of the rules associated with anti-doping.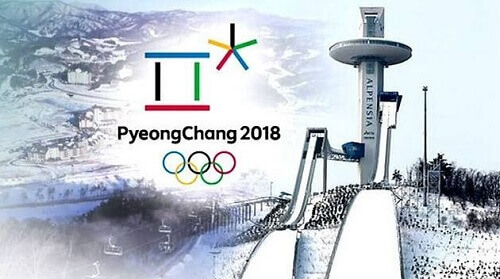 Winter Olympics 2018
The 2018 Winter Olympics will be held in South Korea's PyeongChang. However, Russia, will not be involved. This phenomenon, according to Russia's President, Vladimir Putin, is "humiliating" to say the least. The ban came after an investigation of 17 months undertaken by the IOC was conducted in Russia. The results of this investigation found that Russian competitors had been manipulating the anti-doping rules in the Sochi 2014 Winter Games. Due to the results found, the punishment is as follows: the Russian Olympic Committee has been suspended by the IOC from South Korea's 2018 Winter Olympics. Additionally, the country has been served with a fine of AU$19.76 million.
According to Thomas Bach, President for the IOC, this is an attack on the integrity of the Games.
However, Bach does realise that not all athletes disobey the doping rules and so, he has said that any Russian athlete can compete as long as they can prove that they are clean. More so, the athlete will compete under the 'Olympic Athlete from Russia' (OAR) category. Yet, these competitors will be prohibited from both wearing national Russian symbols or displaying the flag anywhere. More so, any Russian gold medallists will not hear the tune of their Russian national anthem play whilst on their podium.
Furthermore, the IOC have confessed that they had a feeling that Russian officials had been pushing their athletes to get involved in doping programs. To which they ensured that their doping tests remained clean.
History Not to Repeat Itself
Although, the Russians may have gotten away with it in the Winter Olympics hosted in 2014. The IOC has made the necessary precautions to ensure that history does not repeat itself. Within the year of 2014, Russia went to extreme lengths to ensure that they would not get caught out in their own country. According to reports, during this time, the Olympic anti-doping laboratory was constantly broken into whereby tainted urine samples were swapped out for clean ones.
Winter Olympics 2018, Overall
Overall, it is safe to say that the IOC is on high alert when it comes to the Olympic games. Despite Russia not being involved in the Games of 2018, there will be no shortage of talent available. Should you wish to bet on the talent, feel free to go to any of the Top Aus listed sites. Here you will find the very best in sports betting offerings. For more trending new, stay tuned to Top Aus Casinos.