Aquis Entertainment had put in a proposal in 2015 with the Australian Capital Territory (ACT) to make an upgrade to the Canberra Casino. This year, the government wanted a final proposal of the plans that the gaming operator was going to make on the casino.
The ACT government had given Aquis until May 14 to submit the final proposal. However, Aquis needed the time to be extended because they lacked clarity on some of the matters raised by the Australian Capital Government. There will be communication between the two about the issues that need clarification.
On 14 May, an ACT spokesman confirmed that they had given the gaming operator an extension. Aquis Entertainment will finalise the financial information that was requested. There is no timeframe given on how long they have to conclude the proposal.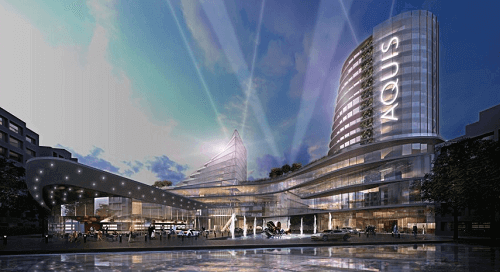 Making Canberra Casino an Integrated Casino Resort
The planned redevelopment and expansion of Canberra Casino will cost AU$307 million and be finished in five years. In the initial proposal, Aquis wanted to manage 500 poker machines at the casino. According to ACT Gaming Minister, Gordon Ramsay, in the new proposal, they needed to know how many poker machines are going to be run by the casino.
This comes after the government wanted to reduce the number of pokies machines to a total cap of 4000. With 15 poker machines for 1000 residents.
Canberra Casino will feature two hotels. One will be a six-star luxury high roller hotel for visitors such as heads of state and dignitaries. While the other will be a five-star hotel with 100 suites. The VIP gaming venues and gaming floor will be revamped. There will be new restaurants and bars added to the place. When complete it is expected that there will be about 617 000 visitors to the casino resort.
Hopefully, Aquis Entertainment will get the go-ahead to transform the casino into an excellent leisure and gaming venue.