On the heels of a recent clampdown on loot boxes by the gambling authorities, EA CEO Andrew Wilson contends that the company does not believe that loot boxes constitute gambling. Gambling regulators across the world seem to differ on their stance with regard to the status of the loot boxes. Internet gaming authorities in Belgium, the Netherlands and Australia all share this view. They suggest that because loot boxes can be traded outside of a video game, they constitute a gambling activity. Some states in the US are also looking closely at loot boxes to determine their status, while New Zealand's gambling regulator found nothing constituting gambling in loot boxes.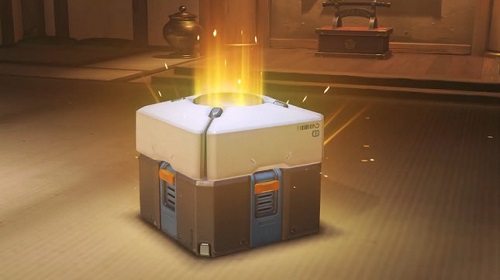 EA CEO Says They're Working to Eliminate the Sale of Loot Boxes in Illegal Environments
Andrew Wilson, who is the CEO of world-renowned video game developer, Electronic Arts, came to loot boxes' defence in an investor call recently. Wilson asserts that they do not render FIFA Ultimate Team loot boxes as a gambling activity. "We don't provide or authorise any way to cash out or sell items or virtual currency for real money," said Wilson.
He did acknowledge the fact that an illegal sale environment that perpetuates the loot box trade does exist. 'We also actively seek to eliminate that where it's going on in an illegal environment, and we work with regulators in various jurisdictions to achieve that."
Loot Boxes Here to Stay
Despite gambling regulators taking a firm position on loot boxes, there was no indication that EA would stop producing these gameplay enhancement features. It is in EA's best interest to keep the microtransactions boxes in its games, owing to the fact that the publisher received $1.25 billion growth in revenue last quarter. This was despite not having released any new major titles. The company's bottom line might be affected by the ban in select European nations as well as the American states that are deliberating on the status of loot boxes.