Thanks to unknown hackers, the latest Season of Game of Thrones (GOT) have suffered countless leaks. If you love to know the plot in advance then you are definitely excited by these hacks. However, if you prefer to avoid spoilers then things are about to get a little bit harder for you.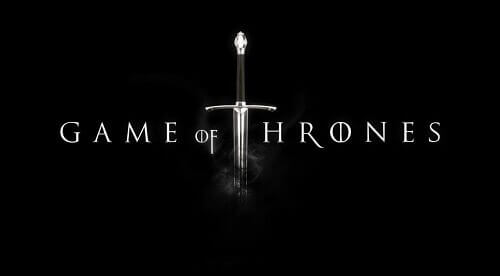 Thronies Suffer with Spoilers
It looks like the Thronies, fondly nicknamed GOT fans, are not the only ones suffering from the spoilers. Bookies that have provided a betting station for the bettors to wager on the popular HBO series are also suffering heavily. With the last few episodes being released in advance, it has allowed for players to make better predictions.
Bet lines such as "who will die next" for instance, are now impossible to offer. Thanks to the GOT series, bookies were able to run quite a thriving betting market. Yet the prospect of this has now fallen short with the leaks and spoilers making their way to the public's eye.
Spilt Spoilers
In late June, a cyberattack on HBO saw the leak of the fourth GOT episode, "The Spoils of War" make its way to multiple web platforms. Shortly after the leak of the fourth episode, the script for the fifth episode was also available online.
Unfortunately, due to the constant leaks and spoilers, many bookies have had to retract their "imaginative wagers" on the shows more recent events.
Betting on Game of Thrones
Although betting on more recent events has now fallen away, avid GOT bettors will be happy to know that you can still make bets on who will ultimately take the iron throne in the end. Betting odds stand as follows:
Jon Snow is the favourite with odds of 5/2
Khaleesi is close behind with odds of 7/2
Even though betting for the ultimate winner is very much alive, the GOT "death pools" are not. "Death pools" were bets made on who would die next, or who would be the one to kill Cersei. However, due to the leaks these bets are no longer available to bettors, at least for this season.
We at Top Aus Casinos really hope that the next season of GOT will be kept confidential as we enjoy the fun that entertainment betting brings to online gamblers. Allowing them to enjoy betting and potential lucrative payouts.