Roulette gains most of its popularity from the simplicity and excitement of the game. Australian players love the thrill of betting and waiting for the outcome of the Roulette wheel spin. Many Aussie players love playing Roulette but find themselves a bit lost when it comes to the different betting options. Fear not as Top Aus Casinos has compiled a handy How to play Roulette guide just for you, so you can gain your Roulette pro status in no time!
Best Roulette Casinos Online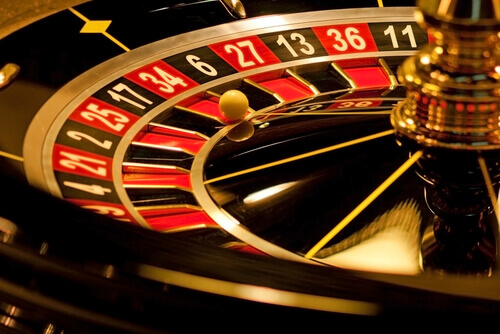 How to Win at Roulette
Playing Roulette is easy once you understand how the game works. The aim of Roulette is to correctly guess where the ball will land in the Roulette wheel. Roulette is a game of luck and chance guessing, however we will discuss a few Roulette tips and tricks that Aussie players can apply to the game a little later. For now, let's look at the important steps you will encounter in a typical online Roulette game.
Step 1
The first step to playing your best Roulette game is to familiarise yourself with  the game. This includes looking at the rules and the different betting options available. Once you understand these game aspects you can make more informed betting decisions , thus increasing your chances of winning. Keep in mind that there are many different Roulette variations. Make sure that you look at the rules and betting options related to the version you are playing, so that you can gain a better understanding.
Step 2
Roulette has a number of different betting options which can be a little confusing for first time Roulette players. These betting options may differ according to the type of variation so it is important to always check up on these options before you play. Let's take a look at a few basic betting options you can expect.
All of the betting options in Roulette fall into two main categories, namely:
'Inside' bets and 'outside' bets. Inside bets are placed on a single or a small group of numbers, while outside bets are bets placed on a large group of numbers. Let's take a closer look at the different types of inside and outside bets.
Types of Inside Bets
Single/Straights – Betting on a single number.
Split – Bets placed on a two numbers situated close together, in either a horizontal or vertical pattern.
Street – Bets placed on three numbers in a horizontal pattern.
Corner – Bets placed on four numbers with two running horizontally, and two vertically.
Six Line – Bets places at two streets that intersect.
Basket – Bets set on the first numbers on the table.
Types of Outside Bets
One to eighteen – Bets set on the first eighteen numbers on the table.
Nineteen to thirty six – Bets set on the last eighteen numbers on the table.
Red – Bets set on the red numbers.
Black – Bets set on the black numbers.
Even – Bets placed on even numbers. (Take note that zero and double zero are not counted in this bet.)
Odd – Bets placed on odd numbers. (Take note that zero and double zero are not counted in this bet.)
Dozen – Bets placed on a group of numbers that are placed next to each other.
Column – Bets placed on twelve numbers that are situated vertically on the table.
Snake/Sucker – Is a type of dozen bet, however, this bet is placed on twelve specific numbers, namely; 34, 3, 30, 27, 23, 19, 16, 14, 12, 9, 5, 1.
Step 3
Now that you are more comfortable with the different types of bets available, you can begin the game by choosing your chips and placing your bets. Aussie players can make as many bets as they like as long as they stay within the table limits. These bets are set on the Roulette table according to the bet being made. In the online version bets are made by simply clicking on the chip stack and then on the numbers on which you would like to bet on the table.
Step 4
Once all of the bets are placed, the croupier/dealer will spin the Roulette wheel. Once the wheel is spinning, the croupier/dealer will then place the ball on the inside of the wheel. Players can collect their winnings once the ball lands in a pocket. In the online version once you have placed your bets you can spin the wheel by clicking the 'spin' button. The random number generator (RNG) will then produce a winning number. You also have the option to repeat your previous bet.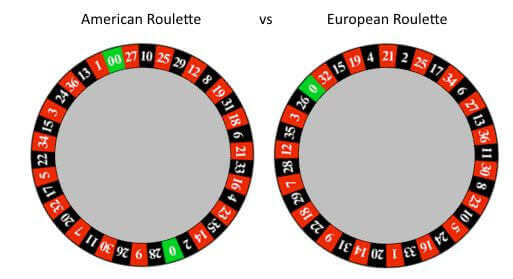 The Roulette Wheel
The Roulette wheel differs according to the different variations of the game. The three most common variations include the American, French and European version. In the American variation, the wheel is comprised of 38 numbered pockets, while the French and European versions have 37.
Roulette Tips and Strategy
Make sure that you read and understand the rules related to each Roulette variation.
Go through the different betting options so you can make more informed decisions.
Set a bankroll so you do not overspend.
Play for free online before playing for real money to help you gain a better understanding of how the game works. This allows you to get comfortable with the variations, terms and betting options.
Check the minimum and maximum betting requirements on the inside and outside bets.
Start off by playing the outside bets, as these include 18 of the 38 combinations, and the payout is 1 to 1.
Australian players should generally choose European Roulette over American Roulette as it has a better house edge of 2.7%, while American Roulette has a 5.26% house edge.
In American Roulette it is generally a good idea to avoid making the Top Line and Basket Bet.
Research a few Roulette systems such as the Martingale System, the Green-Black Attack System and so on. Once you have played a few times you will be able to develop your own winning strategy.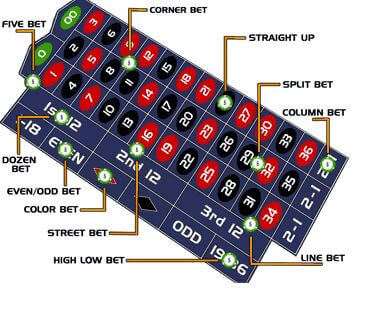 Roulette Glossary Terms
Corner Bet
Betting on four numbers situated in the corners of the table.
Croupier
Another name for the Roulette dealer.
Double Zero
Two zeros that are situated on the table, that is specific to American Roulette.
Five number Bet
A bet in American Roulette that is set on 0, 00, 1, 2, 3.
Low Bet
Betting on numbers between 1 and 18.
Neighbour Bet
Betting on an individual number, as well as the two numbers on either side of it. (Five numbers in total.)
Single Zero Roulette
Known as European Roulette.