Keno is a game of Chinese decent, and is one of the first lottery games. This game is very similar to Bingo and other lottos. The best part about this game is the potential to earn massive payouts from small bets. Keno rules help players to understand the game, making it easier for them to master. Most often, this game is played in a specific 'Keno Lounge'. However, gameplay is not restricted to these lounges.
Keno Runners
Casinos offering this casino game have what is known as "Keno runners".
These runners assist players in making bets from where they are.
Once you have placed your bet the runner will then collect your ticket and bet.
They will then return with your duplicate ticket containing your bet.
Should you win, the runner will bring you your winnings.
A little bit more on Keno
Throughout most brick and mortar casino Keno lounges, there are televisions. These televisions allow players to monitor the lounge activities. There are often displays of winning numbers on these screens. Remember that a round of this game can also be referred to as a Keno race. These races can also be played on video slots. Giving Aussie players a chance to set their own pace while enjoying a game of Keno. Online Keno and video slots are very similar in nature. So, if you know how to play one, you will know how to play the other.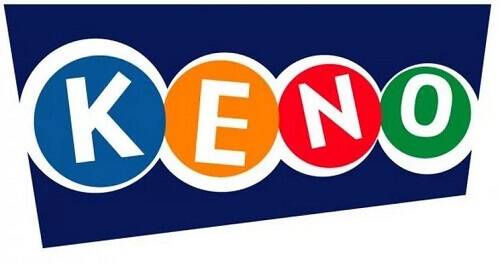 Guidelines on How to Play Keno
To keep you informed and knowledgeable on how to play Keno, here are some tips and guideline to keep in mind.
First, you need to select numbers, also known as spots.
Players are then able to select up to 20 spots by daubing (or marking) them.
On the Keno ticket, there are 80 numbers to choose from, which is where you will select your spots.
At land-based casinos, these tickets are dotted around the casino with crayons for you to mark your chosen spots.
You or your runner will then take your ticket along with your bet to the Keno desk.
If you wish to play more than once, you will need more than one ticket.
Keep in mind that the numbers chosen are selected randomly using balls or random number generation on video slots and online. This ensures that your gameplay is fair at AU online casinos.
Results of Keno
Generally, the game results will be displayed on a screen of sorts. If among the 20 numbers that have been randomly generated are your chosen spots, you will win. The amount of payout that you receive will be determined by the amount of correct numbers on your ticket. The size of your wager, as well as the odds, also impact your payout.
Depending on the casino that you are playing at, a minimum bet of AUD$1 is generally accepted. However large or small your bet is, depending on the odds and the availability of a progressive jackpot, you are able to win big! However, you should keep in mind that this differs from one casino to another.
Keno Rules Put Simply
Players should study paytables to determine what wager to make, as well as what to expect from that wager.
Knowing the rules can assist your gameplay.
Despite the high house edge, this lotto game is a great pastime.
While passing time you could make money.
On the whole Keno is a high risk, high reward game. If you are feeling lucky, maybe it's time that you put your money where your mouth is and test the odds.