After Michael Schumacher endured a terrible skiing accident in December of 2013, the former F1 star driver is yet to recover from his horrifying brain injury. That is why it has been reported that his wife is making a brave decision in a desperate attempt to assist Schumacher. She is debating the decision as to whether or not to send him for state-of-the-art medical treatment in America.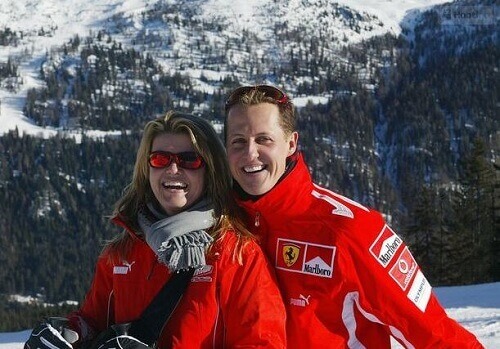 Moves for Schumacher
If Schumacher's wife, Corinna, does decide to send him, he will be airlifted from his Switzerland home to the Texas brain trauma centre in the US. According to the Expressen and Bravo, Swedish and German newspapers respectively, Corinna is desperate and has 'decided to try new care.'
Dr Mark Meeks, a specialist at the brain trauma centre, may be able to give the family hope again and breathe new life into the 48-year old.
Meeks reported to the Expressen that they have extensive experience with patients who have suffered brain trauma. He goes on to say that perhaps the clinics in Europe do not handle as many cases as they do.
Schumacher's State
As mentioned before, the racing legend suffered an accident while skiing in the French Alps in December 2013. Schumacher received severe head trauma when hitting his head on a rock. He was then placed into a medically induced coma. He only regained consciousness in June of 2014.
He was then moved to his home's medical centre in September of 2014, where he remains paralysed.
In 2016, the F1 sports star's team was urged to deny any rumours that, with the aid of therapists, the driver is able to walk.
It has been reported that Schumacher receives around AU$195 000 weekly in medical care at a special facility at his Lakehouse in Geneva. However, Schumacher's current state remains unknown to the public.
Wrap Up
We at Top Aus Casinos, truly hope that the racing legend makes a recovery from this devastating accident. Considering that he is the most successful racing driver in the history of F1. He has two championships with Benetton and an impressive five, with Ferrari.