The 6th of October will definitely be a day to remember as the musical group, Midnight Oil, will be holding a reunion concert in Cairns. This reunion will see the band protest against the Adani mine, whereby they will highlight the damage being made to the Great Barrier Reef.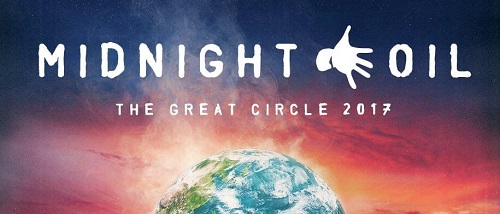 Midnight Oil Protest Concert
All proceeds and any money that the band makes from this concert, held at Tank Arts Centre, will be sent to the Great Barrier Reef Legacy, a non-partisan scientific research organisation. In addition, Midnight Oil have not been shy to speak out and draw attention to many environmental causes worldwide, while doing their rounds on their Great Circle world tour.
Australia's Great Barrier Reef was not the only environmental cause that had attention drawn to it by the tour. April saw Midnight Oil perform in Brazil, at the famous Rainbow Warrior. This was done in an attempt to protest against the mining being conducted at the mouth of the Amazon River.
Lead singer for Midnight Oil, environmentalist, activist and former politician; Peter Garrett states that the band have always used their music to create awareness for things that they believe are important.
The Great Barrier Reef and Midnight Oil
Garrett states that he believes the Great Barrier Reef is in jeopardy. He expresses that it is very important to look after this magnificent treasure that Aussies have at their feet. Due to the catastrophic climate change, parts of the reef are being killed off. In addition, bad governmental policies could be to blame as well, as they prioritise short term profit as opposed to everything else.
For these reasons, Garrett explains that he along with his band are very excited to make their mark in Cairns, to create awareness and spark interest in Australian citizens.
Midnight Oil World Tour
With over 50 concerts in 16 different countries, Midnight Oil has definitely been very busy! They are scheduled to make their mark in Cairns on the 6th of October and finishing up their tour on the 17th of November in Sydney at the Domain.
Fans of the Australian band can purchase tickets from the 27th of September, at 10 am. There is a limit of two tickets sold per person.
Rob Hirst, the drummer for this popular band, reiterates just how important and beautiful the Great Barrier Reef along with its intricate ecosystems are. He goes on to say that it is not only a tourist magnet, but it boosts the AU economy. In saying so, he believes that this should be a concern for all Aussies, and that is why they are backing the work of scientists looking to better the state of this incredible world wonder.
We at Top Aus Casinos, truly hope that they can raise awareness for this amazing cause.