The Oz Lotto has clearly been spoiling its patrons as of late, as three Australians are said to have won just under AU$17 million. The Oz Lotto jackpot stood at a whopping AU$50 million, with three lucky Aussies being able to split the prize on Tuesday night.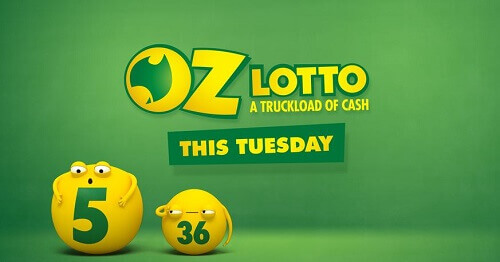 Reactions to Winning the Oz Lotto
Winner one
One of the winners from Sydney was so shocked he hung up when he was called. Believing that it couldn't be true and this must be a scam, the man said his initial response was to hang up. On Wednesday morning Oz Lotto officials were sure to contact him again, after which he checked his ticket. He had chosen the birth dates of his family members to make the lucky win. It was only once he had checked for himself that he had realised what a life-changing amount of real money he had won.
He states that he was completely stunned when he found out that he won, at first thinking it was a scam because winning the lotto is not something that happens to just anyone every day.
He was said to have purchased the ticket that changed his life at an Ink & Press Café in Fairlight. He further added that he would be sharing the money with his family and start making some wise investments.
Winner two
However, let us not forget about the other two winners, one from Brisbane and the other from Western Australia.
Although we did not manage to get any comment from the winner in Western Australia, we did manage to hear from the woman in Brisbane.
Winner three
She claims that after discovering that she had won, she was in complete shock. Claiming in absolute disbelief that her heart had stopped and further shouted that she had just won AU$16 million! After being asked what she planned on doing with the money, she too expressed that she would share it with her family.
The Winning Numbers
The winning numbers for this specific draw, 1222, were as follows; 2, 45, 29, 7, 23, 19, 21 with both 37 and 43 being the supplementary numbers.