A three-month suspension for Baylee Nothdurft, a Queensland jockey, has taken place. This suspension came shortly after Nothdurft was caught making bets on horse races.
This Queensland jockey, based just out of Toowoomba, is said to have made a sum of 69 bets on thoroughbred horse racing. Which is considered a breach of the racing rules in Australia.
The Charges for The Queensland Jockey
Due to Nothdurft's bets being made on his own account as well as on races that he was not riding, his charges were not as serious.
He was charged under the AR83(C), as opposed to a more serious AR83(D), which is a disqualification of a two-year period.
If Nothdurft agrees to undergo counselling for his actions, the three-month ban will be reviewed and reduced to a ban of two months.
Concerns Expressed for the Queensland Jockey
Allan Reardon, chief steward, expressed to the Courier Mail that Nothdurft's betting was spiralling out of control. He further stated that there were a lot of bets made and that whenever the jockey was not riding, he was betting on races.
Reardon confirmed that if Nothdurft took the necessary steps to get help and fix his problems, the penalty would be revisited. "It's up to him now", stated the exasperated chief steward.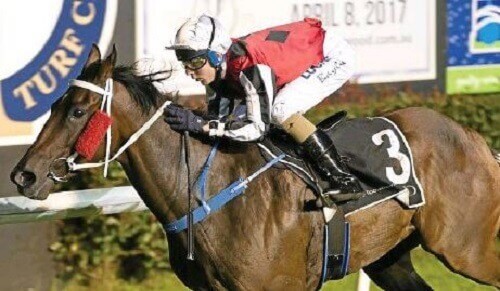 Nothdurft's Comments
Nothdurft expresses his deepest apologies, stating that he has let a lot of people down with the poor choices that he has made.
It was clear that Nothdurf was appreciative that he had received such a light sentence. Considering the AR83(D) rule that was recently applied to James McDonald a Sydney jockey, who was profiting from bets placed on races that he participated in.
McDonald's Charges
McDonald received a ban of 18 months after a commission agent was caught betting on a race that McDonald rode, on his behalf. This occurred in December of 2015.
His sentence was discounted by six months as he agreed to cooperate with the investigation held against him.
The Belt Tightens on Jockey Related Betting
After the 2012 betting scandal of Damien Oliver, the horse race betting industry saw the rules and suspensions of jockey betting take a far more stringent approach. As jockeys were now put under the microscope to ensure that they stick to the set rules and regulations that come with being a jockey and their betting rights.
The scandal of 2012 saw Oliver receive a suspension of a mere ten months for wagering on a rival horse at a race held in 2010 at Moonee Valley. Although this suspension was considered vastly inadequate, Oliver was able to race again in September 2013 to which he claimed victory in the Melbourne Cup.