After their win in the cricket on Tuesday, the Australian cricket team climbed onto the bus to take them from the Barsapara Stadium in India, back to their hotel in Eastern City. While travelling back to the hotel, the bus had a rock thrown at it.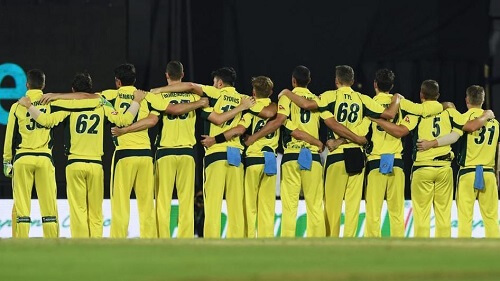 Rock Thrown
The bus got hit with a rock which is said to be around the same size as a cricket ball, on the right side of the bus. The rock managed to break the window and land inside the bus. Luckily no one on board the bus was hit. However, the Australian Cricketers were quite shaken up.
Sarbamamda Sonowal, the chief minister of Assam, states that this whole incident is embarrassing. He states that the episode is damaging for the reputation of the state as it has been held in high regard as a major host for sporting events. Since the rock throwing incidents occurred, two suspects have been identified by the Assam state police.
Comments by Sonowal
Sonowal claims that this occurrence is so unfortunate as the game was a great one. He goes on to say that this will tarnish the reputation of Guwahati as a sporting hub. 'We strongly condemn it', he tweeted on his official Twitter account.
Further, it has been noted that this incident is under full investigation. Sonowal believes that those involved had the full intention of destroying the reputation of Assam and derailing their climb to the top. Those found guilty of the incident will face the full wrath of the law and further receive the necessary punishment.
India's Sports Minister States
According to Rajyavardhan Singh Rathore, the minister of sports in India, the security measures in place cannot be to blame. He states that the security measures that have been put into place when meeting with athletes and teams is of utmost importance.
Rathore reminded everyone that a mere five weeks prior, the Australian cricket team's bus was also hit by a rock in Bangladesh. It occurred similarly to this incident as the team was travelling back to their hotel after the first day of the second test. They were playing against the home side in Chittagong. In this case, security measures for the team were tightened.
Australian batsman, Aaron Finch, posted on Twitter soon after with an image of a shattered bus window and the caption, 'Pretty scary having a rock thrown through the team bus window on the way back to the hotel.'
We at Top Aus, wish the best for our boys. We also hope that all of those who placed sports bets on the cricket match are cashing out some decent real money wins.