After Sia recently performed in her Australia, her fans did not seem to respond the way that had been expected.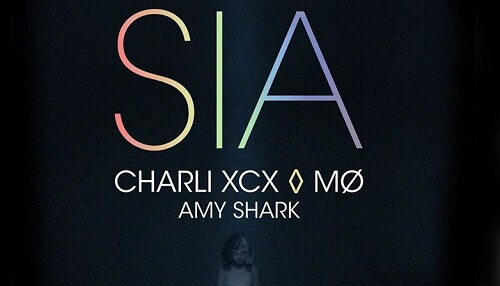 Australia Tour for Sia
Sia's, 'Nostalgic for the Present' tour saw the singer perform in Auckland, Melbourne and Sydney in the space of a week. However, her performances were not received well by her fans, and thus criticisms have been going viral from both fans and critics. With some of the biggest criticisms being that she seemed to be very withdrawn on stage, with little to no engagement with her audience.
Some fans have gone as far as demanding for a refund of their money paid for the ticket to the concert. The cost of these tickets ranged between AU$69 and AU$179, which is not cheap for a disappointing concert. In reviews of the concert, it was reported that the 'Chandelier' singer sang with a covered face at one side of the stage, whereby she gave hardly any attention to the masses of fans in front of her.
Sia's People Respond
Michael Chugg, Promotor for Sia's shows has responded to the backlash. He states that those who know and love the singer should be aware of the way the celebrity performs on stage. He mentions that through every performance that she has made, her face has been hidden. Further, he points out that she has never talked on stage and that she has always had dancers with her. In other words, the performance that Sia gave in Australia was no different than the way she has ever performed across her many tours. Lastly, Chugg states that not all feedback has been bad and further he has seen a lot of Tweets about the success of the performances.
Sia, a 41-year-old singer, has stated that she has never been comfortable with fame and that her wigs assist her in managing her anxiety of performing.
The singer got bashed on social media for her performance in 2011 for apparently talking too much. So, it seems that the performer can't win. Contrastingly, many fans have complimented the singer's latest performance complimenting her vocals.
Sia and Her Performance Overall
Although not all people enjoyed her tour, there were some that did. Being a celebrity that does not enjoy the limelight, the criticisms may be quite a harsh pill to swallow. But we at Top Aus believe that the celebrity will bounce back. For more of the latest casino news tune into Top Australian Casinos on the daily.