Even though Australia's Socceroos put their best foot forward when playing tournaments as well as their continuous wins against Chile, this proved a feeble attempt as their 1-1 draw inevitably had them packing their bags and leaving Russia.
How Did the Socceroos Fair?
Ange Postcoglou, the head coach of the Australian national soccer team, the Socceroos, saw his men enter the match at an AU$8.50 outsider. The Socceroos managed to get the upper hand on their South American champion opponents. However, the Socceroos we unlucky, as they were not rewarded all three points from this contest.
James Troisi, a player for Socceroos, opened up the scoring in the 42nd minute played at Moscow's Spartak Stadium. He managed to do this by chipping the ball over the hands of Chile's goalie, Claudio Bravo.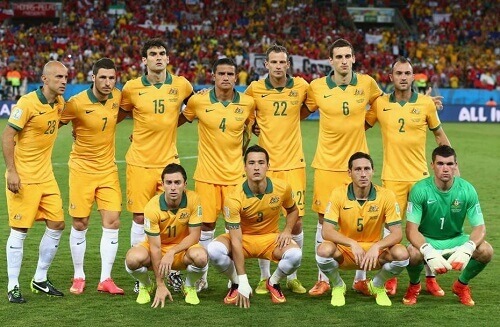 Socceroos Unable to Place in Semi-Finals
Despite even their best efforts as well as multiple chances, the Aussies were unable to extend their advantage to two goals. Which, unfortunately, was the result that they would have needed to proceed to the semi-finals.
Their inability to progress to the semi-finals, allowed for Martin Rodrigues, the Chilean forward, to score his first goal in the 67th match minute, which happened to be the equaliser that Chile needed to progress.
La Roja, the Chilean soccer team, is now expected to meet Portugal, the European Champions, on the morning of Thursday the 29th of June, for a spot in the final.
Sports Betting
The Portuguese are held as an AU$2.40 favourite, by early sports betting markets. This ahead of the Copa Americans at AU$3.10.
Betters have somewhat lost faith in La Roja winning the tournament, due to the way they faired against the Aussies. This took them from AU$2.88 to AU$3.10.
In the other semi-final, Germany has taken the role of new favourites for the title with an AU$2.10 chance of beating Mexico which stands at AU$3.40. This was after they claimed a 3-1 victory against Cameroon in the Monday morning (AEST) Group B contest. Due to their performance, Germany's positioning in the soccer betting market shifted from AU$3.60 to AU$3.00. This after the German football association, RB Leipzig's forward, Tim Werner scored a double. Which is very impressive as it is only his fourth appearance for the national side.