Just like anything else, gambling comes with its fair share of superstitions. We at Top Aus Casinos would like to tell you a few stories on some crazy casino myths and the superstition that surrounds the idea of luck in gambling.
Best AU Casinos
The Never Say "Seven" Superstition
When playing craps, it is apparently bad luck to say the word "seven" aloud. Even if you may want to roll that number, it is best you rather think of it than say it out loud. Your fellow superstitious Aussie players may not be very pleased with you.
Superstition of Leaving the Dog at Home
No one knows the origin of this superstition came from, but is considered to be a bad omen to have a dog around when gambling. Visually-impaired gamblers needing guide dogs may not approve of this superstition, but it is one none-the-less.
The Mojo Bag Superstition
This myth refers to the folk magic of African-Americans living in New Orleans that has been around since the 1800s. The myth refers to people who place "hoodoo" (magic) into a mojo bag and bring it to the casino with them for luck. A mojo bag is a flannel bag that is red in colour. The bag is said to be filled with minerals, herbs and objects that are considered to be lucky. With the right combination of ingredients in the mojo bag, you will supposedly be unstoppable at your favourite casino game.
However, seeing the mojo bag is very uncommon, as they are meant to be kept out of sight and on your person.
Red Superstition
In the world of myth and superstition, it is said that the colour red is mean to be a lucky one. In saying this, some gamblers ensure that they are wearing red every time they go to the casino to gamble.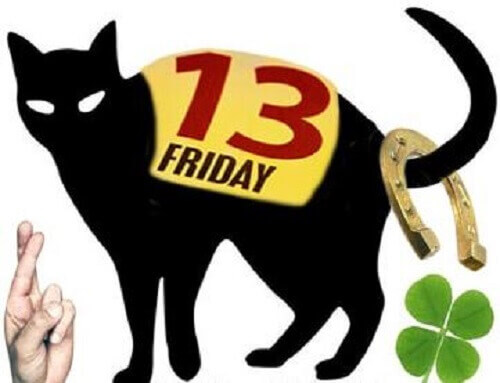 Superstition of a Lucky Hunchback
Oddly enough, it is considered lucky to see a hunchback when you are about to gamble or just before your arrival at the casino.
Same Dice Superstition
There are a few more players that believe in the same dice myth. What this superstition dictates, is that if your dice flies off the table when you roll, you must be sure to get the same dice back. Be sure that you do not accept new dice from the stickman, as your luck could take a turn for the worse.
Superstition of Virgins
The concept of virgins with superstitious people is a toss-up as to whether it brings good or bad luck. This myth is said to revolve around craps. In this case, a virgin woman, refers to one that has never played craps before, is said to bring good luck. Whereas, a virgin man, with the same explanation will apparently bring bad luck.
Main Entrance Superstition
There are certain gamblers that believe that taking the main entrance brings bad luck. Therefore, these gamblers are known to go out of their way to enter through the side doors of the casino.
Let's Wrap Up the Bag of Tricks
There are many weird and wonderful superstitions that come along with the online gambling industry. Whether you believe in it or not, you should do whatever you feel will make you lucky. So, if you find it necessary to dress up in red and take a hunchback to the casino with you for luck, feel free to do so! Go on, get out there and bring your own lucky flair with you to your favourite casino.
Checkout These Great Guides