Australian players love playing video poker. Video poker has many different variations and multiple strategies that have been mathematically proven. Though, it is not realistic to memorise charts when sitting down and playing your favourite variation of this game. However, playing video poker while keeping certain principles in mind, could enhance your chances of winning, without having to memorise charts or mathematic equations.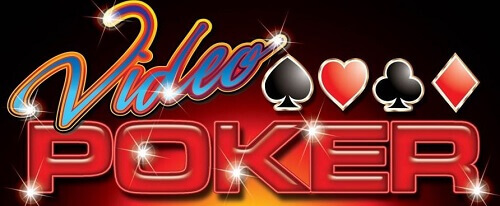 Principles of Video Poker
When considering principles for video poker, you have more than one to choose from. Consider the following:
Principle One
Try keep in mind that you are not always trying to create a big hand. Rather, try to select a discard combo that will allow you to maximise the amount of money you make on average.
For instance, if you are dealt a King, Jack, Seven, Five and an Ace in Jacks or Better with no chances of a flush draw. Many would pair the Ace and the King together while discarding the Jack, Seven and the Five. Although, a better strategy to use would rather be to pair the King and the Jack while discarding the three others.
At this point, video poker fanatics are probably shaking their heads in disagreement as, discarding an Ace seems like an illogical move. However, keep in mind that when it comes to the payout table, a pair of aces is no better than a pair of jacks. In addition, a pairing of a King and a Jack would make more potential straights than what an Ace and King combo would in any case. By pairing the Jack and the King, you are allowing yourself to win more money, and who doesn't want that?
Principle Two
Another principle that Aussie players should keep in mind is that you shouldn't keep high valued cards with low pairs.
In a case where you are playing five-card draw poker against other players, then it may be wise to keep a high Ace with a pair of fours. Yet, when playing against the house using a regular pay table, keeping the Ace could actually negatively affect your profitability. The core rule here is to keep any pair that could earn you the same payout. Ultimately meaning, that your third card holds no meaning.
Principle Three
Try to always bet the maximum amount on each hand. If you are uncomfortable doing this or your bankroll does not allow for this, then perhaps play a game with lower coin values. What makes it so important to bet the maximum is the royal flush payout is far higher. Although you won't make a royal flush every time, it would be best to get the largest payout when you do.
Video Poker Principles in a Nutshell
Video poker is a great online casino game. This game is made even better if you have a few tricks up your sleeve on how to make the most out of each game. So, why not employ some of the principles mentioned above? You never know, you could walk out with much fuller pockets when leaving or logging out of your favourite online casino!