Understanding how to play Blackjack is a must for every Australian player in 2018. With Top Aus Casinos How to Play Blackjack Guide you will become a Blackjack pro in no time. In this guide we will focus on the steps of a Blackjack game and look at various tips and strategies to help you play your best Blackjack game.
Top Blackjack Online Casinos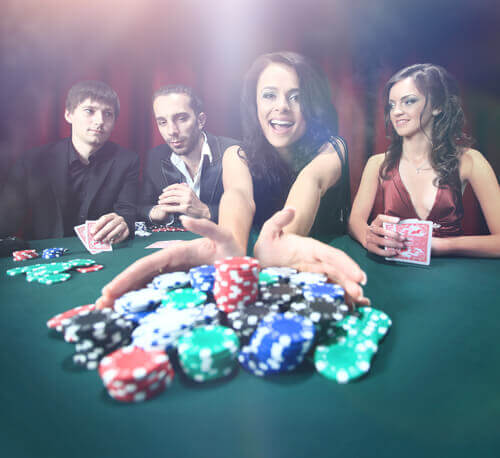 How to win at Blackjack
The main aim of the game is to get as close to 21 without going, over using the value of the cards in your hand. In order to get to 21 a few important factors, such as betting and card ranking have to be taken into consideration. Let's take a step by step look at each of these factors and how they can help you win your Blackjack game.
Step 1
Make sure that you understand the aim of this casino game, the rules, the different card values, and how betting works. This will help you to easily keep track of the game and will allow you to make better betting decisions.
Step 2
At the beginning of the game the dealer hands out two cards to each player, including themselves. One of the dealer's cards is dealt facing up (the 'up' card) and the other, face down (the 'hole' card). The betting round then begins, starting with the player on the dealers left, the game moves in a clockwise direction with each player choosing to 'stand,' 'hit,' 'double down,' 'surrender' or 'split.'
Let's take a look at these actions in a little more detail.
Stand
When a player chooses to stand they are satisfied with their hand and will not take any more cards.
Hit
This means that a player will take more cards. Players are allowed to hit until they reach a preferred value or 'bust' (go over 21).
Double Down
If a player has a good hand they can choose to double their bet and will be allowed one other card only.
Surrender
If a player feels that they have a bad or a losing hand, the player can withdraw from the round, forfeiting any money bet in that round. This option cannot be played after a hit.
Split
A player can choose to double their bet by splitting their current hand to form a new hand. Only a hand that has two cards of the same value can be split.
Take Insurance
If the dealers up card is an Ace the player can place a separate bet that the dealer will hit Blackjack. In most cases the insurance bet pays 2: 1.
Step 3
The betting round continues until all the players left choose to stand. The dealer then shows his hand which determines a win or a loss.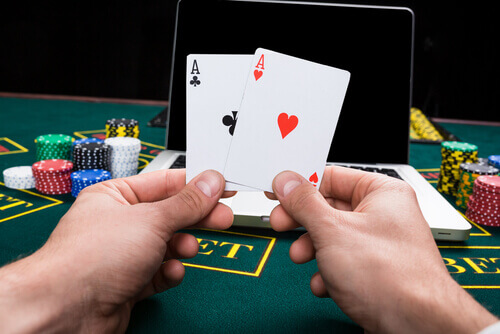 Blackjack for Beginners – Tips and Tricks
The more you play, the better your game will be. With practice you develop your own strategy. In the meantime here are some helpful Blackjack tips, tricks and strategies to help you improve your Blackjack game.
A general rule to follow is to hit on a hard 8 and stand on 18 if you do not wish to double down.
Always look at the dealer's up card before making any final decisions.
It's easy to get caught up in the excitement of the game and spend more than you intended to, which is why it is a good idea to set a bankroll so you can limit and control your expenditure.
If the dealer's up card is a 7or less, the player should stand on a 17.
Understand the rules relating to betting so you can make quicker and more informed decisions.
Remember that the main goal is not just to get to 21 but to beat the dealer.
It is always a good idea to split Aces and eights.
Players should hit if the value of their hand is between 12 and 16 and the dealer's up card is seven or more.
The ace can be valued at 11 or 1 and should, therefore be used wisely.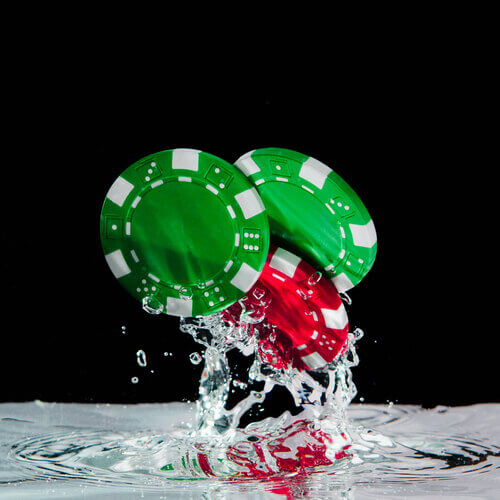 How to Play Blackjack Glossary
Bust
When a player goes over 21.
Hole Card
The dealer's card that is placed face down.
Insurance
A separate bet that is placed if the dealer's up card is an Ace.
Push
This occurs when the dealer and the player have 21, the player wins. A push can also be known as a tie.
Up Card
The dealer's card that is placed face up.
Hard Value
A hand that does not contain an ace or a hand of which the value of the Ace is one.
Soft Value
A hand that does contain an ace or a hand of which the value of the Ace is eleven.
More Blackjack Guides
Blackjack Card Counting | Blackjack Strategies | Blackjack Glossary