Online casinos in Australia, often provide players with multiple bonuses and incentives to use during their game play. Online casinos compete with one another for new gamblers, through the bonuses that they have on offer. Each casino wants to out do the next by attracting new players to their casino with their amazing bonuses. This competition is great for players. Yet, you can't have too much of a good thing, while there are players that are ethical and treat these bonuses as they should, there are always some that try to take advantage. It's because of those that take advantage, that online casinos have had to implement terms and conditions to cover themselves.
However, if you are unsure as to how exactly these casino bonuses work, you may get a bit frustrated when trying to make a deposit. Below we provide you with a comprehensive understanding of the online casino bonus terms and conditions so that you don't have to sit with headaches.
Ins and Outs of Casino Bonus Terms and Conditions
Most casino bonuses, take the form of deposit bonuses. Deposit bonuses are essentially, when making a real money deposit at an online casino, you are given a certain percentage of the deposit to use as a part of your bonus. For instance, a 150% bonus on a AU$50 deposit means you'll have AU$50 of your own money alongside AU$75 to wager with.
Casinos however, have covered themselves, in case players decide to cash out immediately. What the online casino has done, is they have implemented a wagering requirement for players to play-through before being able to cash out.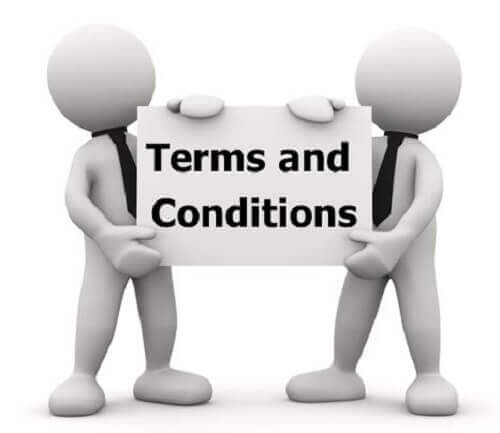 Wagering Requirements
Wagering requirements are generally a multiple of the bonus or the deposit, or even the sum of both. For instance:
You have a 100% match bonus on a AU$200 with a 20x wagering requirement on the sum of both the deposit and the bonus.
You deposit your AU$200. Your bonus will be an additional AU$200. Leaving you with a sum of AU$400.
You'll then need to bet around 20 times that sum for a AU$8000 before being able to cash out.
Although this may seem like a hefty sum of money, it's based on the total amount of wagers you make. Not on how much you win or lose.
More on Casino Bonus Terms and Conditions
Some online casinos will allow you to cash out once you've completed your wagering requirements. However, others won't.
Cashable bonuses are the best , but unfortunately they do have a larger play-through requirement as well. What we suggest our players do is, keep an eye out for decent reload bonus opportunities with very low wagering requirements in the 50-20x range. Games with a low house edge such as blackjack and video poker generally have a higher wagering requirement. This is to avoid bonus abuse. However, they are still reasonable.