This recent sporting phenomenon news has been on the lips of every rugby lover. Finally, after four months of waiting, Rugby Australia has revealed that Raelene Castle will be the organisations very first female chief executive. The New Zealander was the former boss for both the Bulldogs NRL as well as the NZ Netball. Castle is now making headlines as she becomes the first ever female to be running a major Australian football code.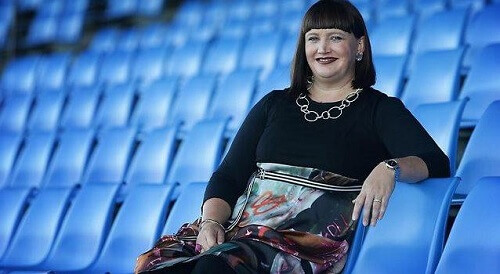 Raelene Castle
Castle can proudly say that she has won the job over Phil Kearns, the former Wallabies captain. She starts her new position will in January. When contacted by Fox Sports, Kearns refrained from commenting. Instead he wished Castle the best in the new job.
Cameron Clyne, Chairman for Rugby Australia, expressed that it was Castle's extensive experience in the sports administration role that ultimately guaranteed her the job. Clyne admits that it was not an easy feat for Castle as she had a very intensive and daunting interview process to go through. He goes on to say that there were many interview rounds, with state chairmen sitting in on a few of them. Ultimately, at the end of the day, each person involved in the hiring process was very happy not only with the experience and knowledge that the new Chief Executive has in the sports and rugby fields but also the insightful commercial ideas that she brings.
Clyne mentions that Castle brings in a fresh perspective, while still being an expert and regular within the market.
Rugby in 2017
Unfortunately, Rugby for the Australians has been less than impressive this year. With professionals calling it their crisis point. The organisation has been dealing with rather terrible results, unstable finances as well as a chaotic drawn out removal of the Force Super Rugby franchise.
We at Top Aus, are hoping that Castle can bring the necessary skills to the table that will bring Rugby Australia back to their former glory, in 2018.