In recent Australian casino news, the Aussie government taskforce has urged for a crackdown on unlawful sports betting. This after investigations conducted, revealed that unlawful sports betting interactions were raking in around AU$805 million per year.
Crackdown on Illegal Sports Betting
As reported by the Sydney Morning Herald newspaper, there were a minimum of ten massive criminal sports betting exchanges working within the country. This was found out by the Black Economy Taskforce. In some cases, these unlawful sports betting procedures are being conducted by international syndicates. The other illegal operations found to be undertaken are done so by local criminals that authorities are already aware of. These local wrongdoers are already under investigation.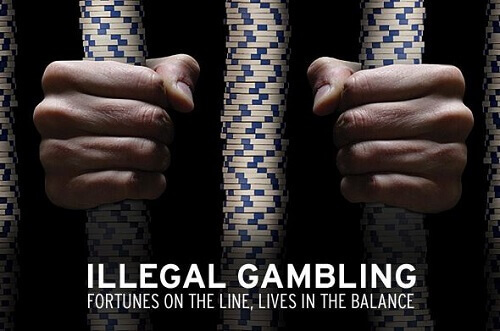 Black Economy Taskforce Crackdown
Chairman of the Black Economy Taskforce, Michael Andrew, has revealed that during investigations they have found that many of these operations are, "connected to Asian crime gangs." He goes on to explain that," They use these illegal betting exchanges to convert black money into white money." Further he states that even though they have been conducting research for a number of months, they welcome any new information or intelligence that the community may have to offer.
Andrew has made this statement prior to the thoroughbred horseracing season. This season includes the much-admired Melbourne Cup which takes place in November. Considering the situation at hand, Andrew has urged and warned bettors not to partake in illicit wagering practices whereby money laundering could be taking place. In addition, he too has approached the racing industry, encouraging them name and shame any of those who violate these orders.
In short, Andrew states that these illegal sports betting and gambling operations ultimately undermine both the racing and the sporting industry. More so, he said that these operations make no contribution to the economy. Ultimately, he reports that these undertakings are not only a threat legal sports betting services, but to the economy.
All-in-all
If you wish to place sports bets it would be a good idea to go to one of the highly recommended online casinos suggested by Top Aus. This will ensure that you are participating in fair and legal gambling practices.