The longstanding ban implemented by Western Australian (WA) government is finally being lifted on cruise ship casinos gambling. The ban is said to be lifted with immediate effect. In hopes that WA will become a destination that is more attractive for tourists. The aim is to boost tourism and profits for WA and cruise companies.
What Can We Expect with the Lifting of the Cruise Ship Casinos Gambling Ban?
In essence, the Cruise Ship Casinos Gambling Ban was a great hindrance when it came to any potential booms in tourism. What this lift in restriction is forecasted to do is increase the popularity of cruises. Once the popularity of cruises has increased, ports all along WA will be regular stop off points on the cruise ship journey.
According to Paul Papalia, Minister of Racing and Gaming for Tourism in WA, the government was adamant to grow the cruise industry in the WA state. They tackled this objective by attending to all regulatory and infrastructure matters.
Not only does cruise shipping play a great role in the tourism industry of WA, but, it also creates jobs and further contributes millions of Australian Dollars to the economy annually.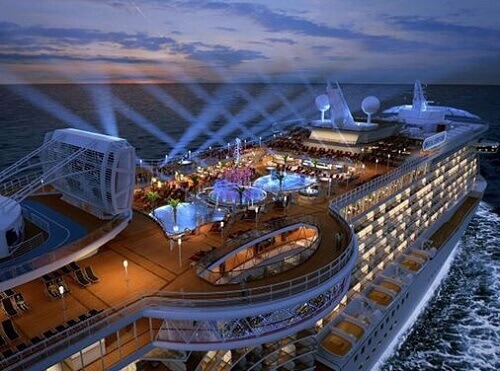 New Cruise Ship Casinos Moving Full Steam Ahead
New rules require cruise ships to be a minimum of 12 nautical miles from land. This distance is a necessity before they are allowed to host casinos in Western Australian waters. In addition, these cruise ships are required to be a scheduled deep-water cruise with at least a 100-passenger capacity. They are further expected to transit through WA ports, to and from overseas and interstate locations.
In terms of the casino gaming side of things, it is only allowed to be offered as an auxiliary service. What this means is that cruise ships with the sole purpose of gambling or floating casinos, remain prohibited at this point.
Anchors away
WA had the strictest pokies restrictions in Australia. However, after a consultation with Crown Perth, they agreed to lift the restrictions. This under the condition that floating casinos did not feature in this agreement.