It's easy to see why Slots have such a big Australian following. Each Slot game is uniquely designed with fun characters and a fitting soundtrack. Whether you are playing Pokies online or at a land-based casino, the gameplay and procedure is very similar and easy to follow, which makes it a top Aus pick. Let's take a further look into exactly how these Slot games work in our Top Aus Casinos How to Play Slots Guide.
Top Pokies Internet Gambling Sites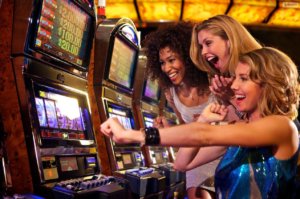 Step 1
The first step when playing Slots is to look at the different types of Slot games available and see which one you prefer. The most popular types of Slot games include the three and five reel Pokie, which are available at land-based and online casinos. These three and five reel Slots are also available as progressive jackpots, where Australian players have a chance to win big.
Step 2
Pokie games come in a variety of themes which include jungle themes, fantasy, slots that are based on popular movies and series and so much more. Besides looking at the different types of Pokies you should also check out the different themes and styles available to see which one suits your fancy.
Step 3
Aussie gamblers should familiarise themselves with the terms associated with Pokie games, as well as the structure of a slot game. This includes looking at what constitutes a win, how to activate bonus rounds and so on. Some of these terms include Wild and Scatter symbols which we will discuss a little later in our Pokie glossary.
Step 4
Once you have found your perfect Pokie you can start the game by selecting the number of active paylines you wish to play with, as well as the number of credits you wish to wager per payline. On land-based Pokie machines all you have to do is slip your money into the machine and the amount of credits will be displayed on the screen. Alternatively, you can use the "play one credit" button which allows you to choose the number of coins you wish to play. Players can also choose the "play max credits' button which lets you play the maximum amount of credits. All of this is done using buttons on video slots.
Step 5
Now that you've set up the game you can begin by pushing or clicking the 'spin' button, or in old school machines, by pulling the lever. The aim of the game is to get as many matching symbols across as many active paylines as possible. According to the slot game you play, paylines can run diagonally, in zig zags, and in other different shapes. The appearance of special symbols such as Wilds and Scatters gives players the opportunity to play bonus rounds. These symbols do differ according to theme of the game which is why it is a good idea to familiarise yourself with the game before you play. Once you are done hit the "cash out'' button to collect your winnings.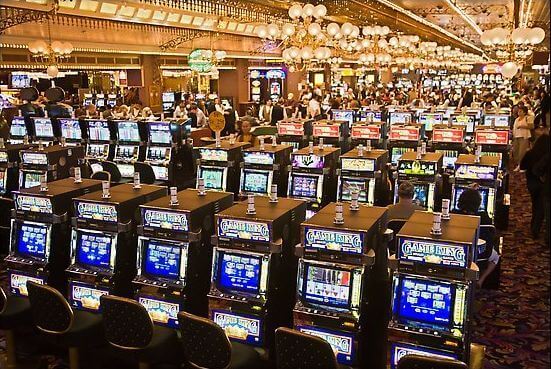 How to Beat a Pokie Machine– Tips and Tricks
As an Australian Pokie enthusiast you may have come across a few betting strategies that many Slot players swear by. However, there are no real strategies to playing online Slots as it really is just a game of luck. Top Aus Casinos recommends that you focus more on having fun than researching Pokie strategies. In the spirit of things we have learned a few Slot tips and tricks that will help you win at Slot games.
Set a bankroll so you know your spending limits.
Activate as many paylines as you can, as this increases your chances of winning.
Understand how the game works in terms of winning combination and understanding Scatters and Wilds.
It's important that you play the maximum betting amount if you are gambling on a progressive slot.
Look at the payout percentage on the machine. The higher the payout percentage the better your odds.
Try to not to spend any money from your winnings to avoid losing out.
Generally slot machines with smaller jackpots are easier to hit.
Enjoy the game so win or lose you will be able to handle the outcome.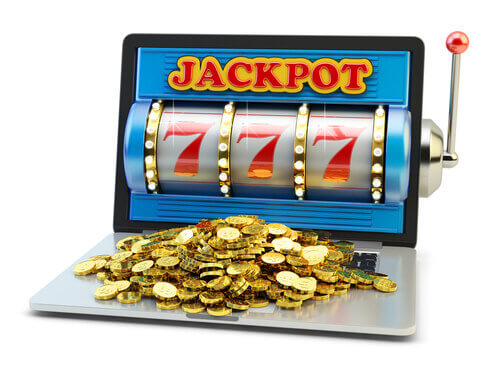 How to Play Pokies Glossary
Coin Size
The amount that a player must deposit to play on a slot machine.
Max Bet
This is the maximum amount of coins a player can bet on one spin.
Payline
Refers to the lines running across the screen on which winning combinations appear.
Payout
The amount of money paid out to the player after a win.
Payout Percentage
The percentage of money that is paid out to a player after a win. Most slot games have a 98% payout.
Pay Table
A table on the side of the slot screen that shows that the winning combinations of the game and their corresponding winnings.
Progressive
Refers to a number of slot machines that are linked together to form a jackpot that accumulates after each spin.
(Random Number Generator) RNG
Software that randomly determines a time for a win.
Reel
Refers to the wheels of a slot machine that is comprised of symbols and or numbers.
Scatters
Special symbols that activate a winning combination by appearing on any of the paylines.
Symbols
The symbols and pictures that are used to determine a winning combination.
Wilds
Special symbols that can replace any other symbol thus increasing the chances of a win.