Land-based casinos are local brick and mortar betting houses that offer players a chance to gamble on casino games such as pokies, blackjack, roulette and more. These casinos also provide in-house entertainment in the form of bars, restaurants and more. Land-based casinos provide a world of local entertainment to Australian casino players. As stated, not only do they cater for the Aussie gambling population, but provide other great forms of entertainment as well. Although many Australian gamblers prefer playing their favourite casino games at the best-rated casinos online, it's always good to get away from the computer screen and spend some time in the company of fellow gamblers huddled around the Roulette wheel, or practicing your Poker face. Who knows you might even pick up a few extra tricks or find a new casino game interest.
Aussie players don't have to look far for the best casinos close-by as we have the ultimate guide to gambling. In our casino guide you will find the best casinos in the major Australian states of New South Wales, Victoria, Queensland and more. You will also find our selection of the best casinos in Australia. Top Aus Casinos understands how much Australian players love the convenience of a casino online, but we also feel like you deserve a night out. Take a look at our pick of the top rated casinos in Australia and choose your casino adventure today.
Top Online Australian Casinos
Prefer to stay in and play online casino games at your leisure? Try one of our highly recommended casinos online Australia featured in the list below:
Leading Casinos in Australia
South Australia
The great wine capital is known for its natural beauty, fine wine, and vibrant festivals. 75 percent of South Aussie reside in its capital Adelaide. The area is known as a manufacturing, agricultural and mining industry hub. Tourists visiting the South can look forward to many local attractions such as the Barossa Valley, the Art Gallery of South Australia, Clare Valley, Adelaide Oval and the South Australian Museum. One of our land-based casino picks comes from this Australian territory.
SA Facts:
Known as: The Festival or Wine State
Capital: Adelaide
Area: 1,043,514 km²
Population: 1,698,600
Skycity Adelaide Casino – South Australia
Situated in the South of Australia, Adelaide Casino is known as one of the biggest and best casino destinations in Australia. The casino began its steady rise in popularity since its inception in 1985 and offers a multitude of entertainments for its Australian and international visitors alike. Aussie pokie players will have a blast at this casino as most of the casino floor is taken up by slot machines with a selection of jackpots in play. Players can win real money at the choice of 90 table games with favourites such as Blackjack and Roulette taking centre stage. Adelaide Casino is also famous for its Poker tournaments which are run weekly.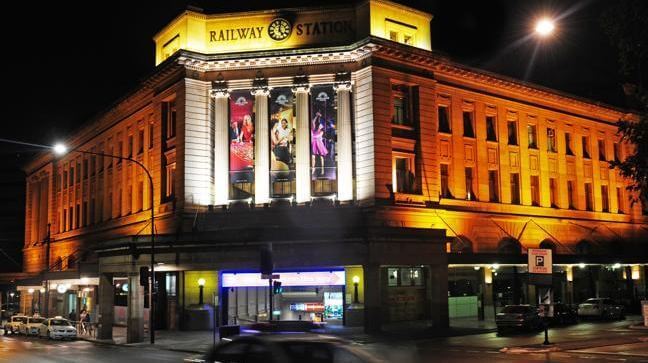 The casino also runs regular promotions and has a rewards programme for its loyal players. If you need a break from the casino floor you can relax at one of the many bars, restaurants or check out the latest entertainment with live music and comedy routines. Constructed in the old railway station building, Adelaide casino is a feast for the eyes and the casino player's soul.
Contact Details
Address: North Terrace, Adelaide, GPO Box 1918, Adelaide, SA 5001, Australia
Telephone: +61 8 8212 2811
Website: https://www.adelaidecasino.com.au/
Victoria
The Garden State is the most densely populated state in Australia and is known for providing a full cultural, coastal and wildlife experience for residents and tourists alike. Victoria's capital Melbourne also plays host to the Australian Open. Popular places to visit on your trip to Victoria include The Twelve Apostles, the Royal Botanic Gardens, Federation Square, Sovereign Hill and the National Gallery of Victoria, among others. Our land-based casino pick from this territory is the Crown Casino. Read more on Victoria.
Victoria Facts:
Known as: The Garden State
Capital: Melbourne
Area: 237,639 km²
Population: 6,039,100
Crown Casino – Victoria
Known as the largest casino in Australia, The Crown Casino in Melbourne definitely matches its title. The casino boasts over 1000 hotel rooms, an array of restaurants, bars, clubs, shopping and concerts. The Crown Casino is a pokie player's paradise, with over 3,500 slot machines to choose from. The casino also houses over 500 table games ranging from Blackjack and Craps to Roulette and Baccarat. The casino is constantly updating the casino floor so Aussie players can expect a few new releases on every visit. In 2013 Crown Casino played host to the World Series of Poker and the Aussie millions, with the casino constantly hosting new and exciting tournaments. Players can reap the rewards of the casino by signing up for the Crown Rewards Programme. Gamblers can use this programme to play at the casino and pay restaurant, bar, clubbing and hotel bills at the casino.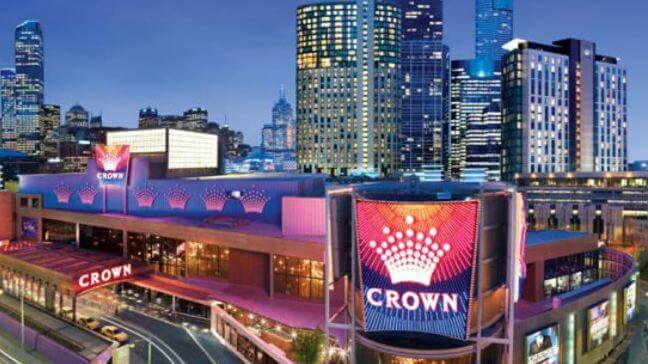 Contact Details
Address: 8 Whiteman Street, Southbank 3006, Melbourne, Australia
Telephone: 03 9292 8888
Website: https://www.crownmelbourne.com.au/
New South Wales
The vibrant city life against the backdrop of perfect sandy beaches forms the ultimate in Australian entertainment. The capital Sydney is the most populated city in Australia with many hotspots such as Blue Mountains, Hunter Region, Sydney Harbour Bridge, Darling Harbour and of course Sydney Opera House. Our casino pick from New South Wales is The Star. For more info read below.
NSW Facts:
Known as: The First or Premier State
Capital: Sydney
Area: 809,444 km²
Population: 7,704,300
The Star – New South Wales
With world class hotels, a multitude of restaurants, bars and two floors of casino entertainment The Star remains a Top Aus Casino choice for Sydney residents and tourists. At The Star Casino Australian players will experience the best in Aristocrat gaming technology with table games such as Baccarat, Roulette, Blackjack, and Poker. Electronic table games are also available as well as a VIP private casino experience for the Aussie high roller. The casino features a range of restaurants and bars to fuel players up before a night on the casino or dancing floor. The Star also offers players the opportunity to splurge by pampering themselves at the spa, or by watching a show at the 2, 000 seater arena which features fantastic musical acts. Make sure you save up your bank balance and check the latest schedule so you can reap all the benefits of The Star Casino.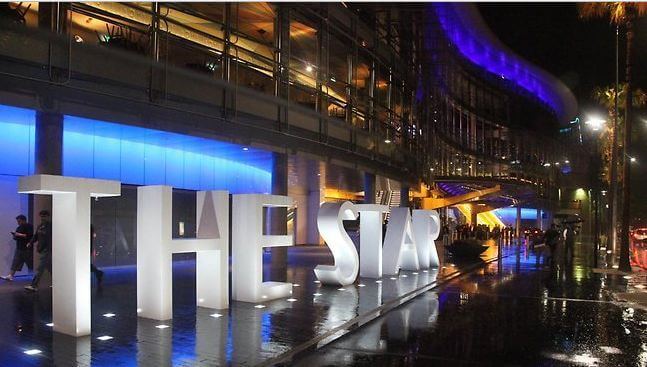 Contact Details
Address: 80 Pyrmont Street, Pyrmont NSW 2009, Sydney, Australia
Telephone: +61 2 9777 9000
Website: https://www.star.com.au/
Queensland
Home to thousands of marine life Queensland houses The Great Barrier Reef, the world's biggest coral reef. Known for its amazing beaches and hidden surfing spots Queensland is definitely a must visit. Some places to look our for include the Sunshine Coast, Fraser Island, Whitsunday Islands the Daintree Rainforest and Treasury Casino. These are just some of the areas we feel Aussie locals and tourist should visit. Read more on Queensland.
QLD Facts:
Known as: The Sunshine State
Capital: Brisbane
Area: 1,852,642 km²
Population: 4,827,000
Treasury Casino – Queensland
Treasury Casino spans over an impressive three floors featuring 1,600 slot machines, table game favourites such as Blackjack, Roulette Baccarat and Texas Hold'em and Omaha Poker tournaments. Electronic table games are also available for Aussie players missing the online casino scene. The casino also offers speciality games such as Sic Bo, Craps and The Wheel where players have to guess which number or symbol the wheel will land on. Not only will Australian players be able to indulge in their favourite casino games but can spend a night or two at the luxury Treasury Heritage Hotel. The casino also screens major sports matches so gamblers will not miss out on the latest sporting action. Australian players can also look forward to fine dining at the various restaurants or enjoying a cocktail at one of the bars while being entertained by live music acts.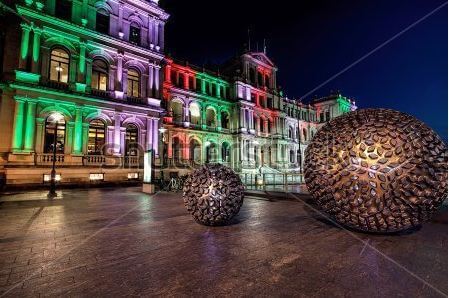 Address: 159 William Street, Brisbane QLD, Australia,  4000
Telephone: +61 7 3306 8888
Website: https://www.treasurybrisbane.com.au/
Tasmania
This island state encompasses National Parks, Reserves and Heritage Sites. Many loved spots include the Salamanca Market, Cataract Gorge, Devonport Regional Gallery and Tasmanian Wilderness World among others. Our Tasmanian Casino pick is Wrest Point Casino. Read below for more.
Tasmania Facts:
Known as: The Island of Inspiration
Capital: Hobart
Area: 68,401 km²
Population: 518,500
Wrest Point Casino – Tasmania
With magnificent mountain and ocean views Wrest Point Casino is the perfect casino getaway for Australian gamblers. Players can relax at the luxury hotel, grab a bite at the restaurant or have a drink at the bar. Casino players can indulge in various casino games such as Roulette, Big Wheel, Pokies, and Poker and take part in Blackjack tournaments. Besides the casino players can also have a bit of extra fun at one of the many music and comedy shows featuring exciting international and local acts. Since 1973 Wrest Point Casino has been one of the top casino and entertainment spots in Hobart where Aussie gamblers will definitely be spoilt for choice.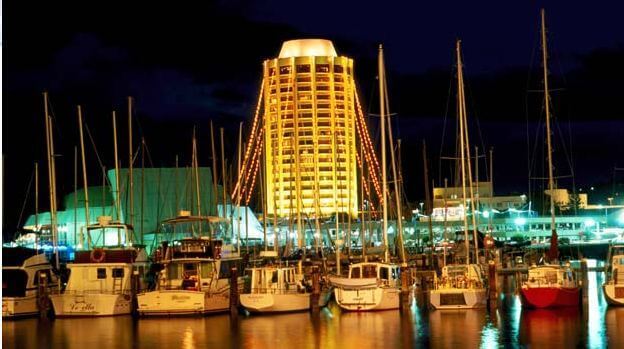 Contact Details
Address: 410 Sandy Bay Road, Sandy Bay 7005, Tasmania, Australia
Telephone: (03) 6221 1700
If you haven't found a casino in your territory, fear not as we at Top Aus have done our research on each of the eight Australian states. Here are a few more Top Australian areas to visit.
West Australia
This wild West is an agricultural, mining and tourism hub and produces 46% of the exports in Australia. Its capital city Perth boasts fantastic beaches and bushland with an average of 3,000 hours of glorious sunshine a year. Some of West Australia's main attractions include Karijini National Park, The Pinnacles, the Staircase to the Moon,
Bungle Bungles, Wave Rock, Ningaloo Marine Park and more.
WA Facts:
Known as: The Golden State
Capital: Perth
Area: 2,645,615 km²
Population: 2,613,700
Northern Territory
This Aussie state is the least populated of the states and is a nature lovers paradise. This territory contains many unique natural treasures. Some of these include the Kakadu National Park, the Uluru, Kings Canyon, Nitmiluk National Park, and the Museum and Art Gallery of the Northern Territory. These are just some of the wonders locals and tourists can look forward to in the NT. Read more on the Northern Territory.
NT Facts:
Known as: The Top End
Capital: Darwin
Area: 1,420,970 km²
Population: 244,000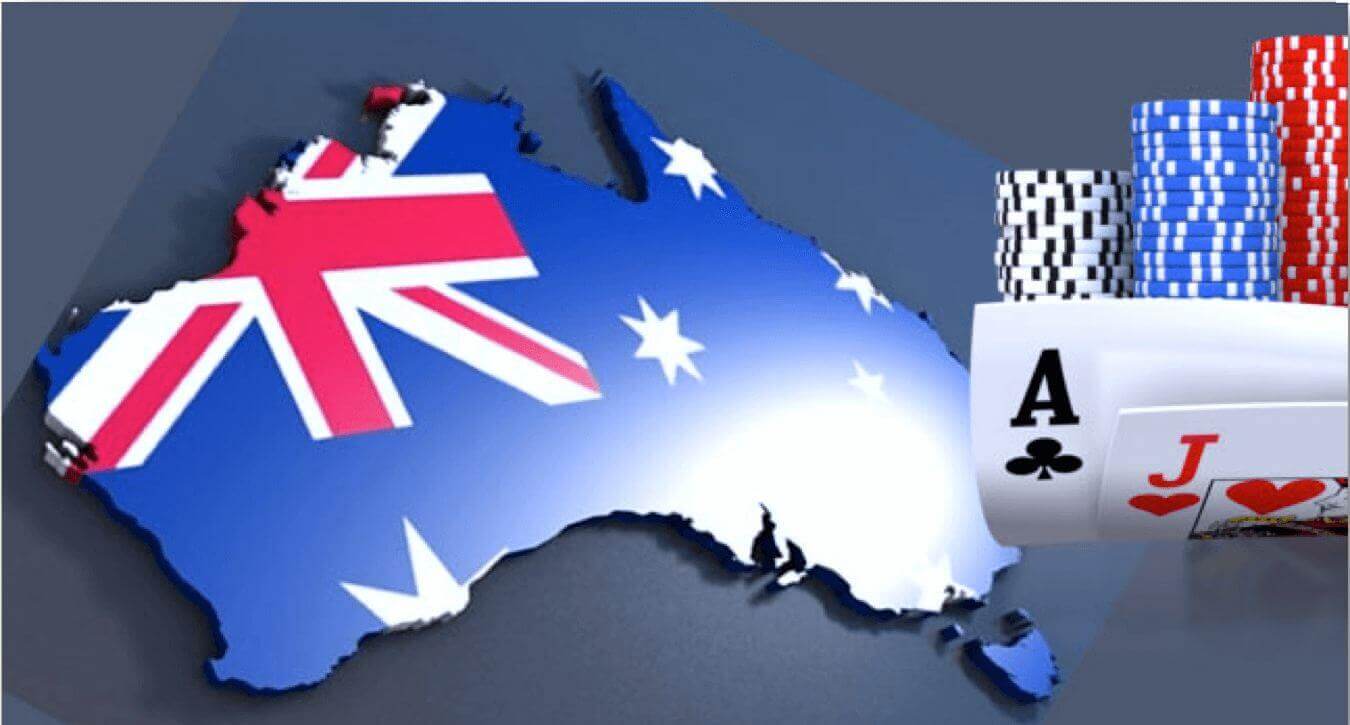 Capital Territory
The Australian Capital Territory offers locals and tourists alike a chance to explore some of the best food, wine, natural wonders, and culture in Australia.  The capital city Canberra is perfectly nestled between Melbourne and Sydney offering the perfect mix of Australia's largest cities. Some must see's include Lake Burley Griffin, the Australian War Memorial, the National site of military commemoration, Parliament House, Questacon and the Interactive kids' science & tech museum. Read more on the Australian Capital Territory.
ACT Facts:
Known as: The Nations Capital
Capital: Canberra
Area: 2,358 km²
Population: 395,200
There are many other land-based casinos in and around Australia but these are the few that we feel are the top rated casinos for Aussie players. So next time you feel like a break from the online casino world, take a step into any one of our land-based casino picks. If you've looked through our list and didn't find a casino near your state, you can always take a look at our articles on the individual states to find out little more.
Land-based Casinos Australia – FAQS
What are the top land-based casinos in Australia?
Our top land-based casinos picks in Australia are Skycity Casino-Adelaide, Crown Casino-Victoria, The Star-New South Wales, Treasury Casino-Queensland, and Wrest Point Casino-Tasmania. Check out our articles on each of these individual states to learn more.
Is it safe to gamble at land-based casinos?
Yes. Land-based casinos have an increased amount of security both on the casino floor, and in control rooms monitoring the tables, and all around the casino as well. This is all to make sure that players have the safest and best casino experience, which also ensures that the casino is protected from any criminal and fraudulent activity.
How can I find out about casino extras such as bonuses, rewards and programmes?
This type of information is easily accessible at many good land-based casinos in Australia. Players can check out the casino website before visiting, or ask the casino hosts, dealers or staff for more information.
What makes a good land-based casino?
A good land-based casino offers Aussie players the best, not only in casino gaming but other forms of entertainment as well. Look out for casinos that offer table and pokie games as well as great bars, restaurants, and other attractions. Ultimately players need to enjoy their casino experience so it does come down to preference. Check out our list of land-based casinos as they provide the ultimate in Australian gambling entertainment.
What is the legal gambling age in Australia?
Players have to be 18 years or older to gamble both at land-based and online casinos in Australia.
Are casino winnings taxed in Australia?
No casino winnings are not taxed in Australia as gambling is seen as a recreational activity and not as a profession or form of income.