The day has finally come, where a form of Poker could be considered for the Olympic Games. Match Poker has taken its first steps toward being included in the Olympics just this month. Reason being is that the game, along with other less popular sports, was given recognition for the first time by an international body. This body works closely with the International Olympic Committee.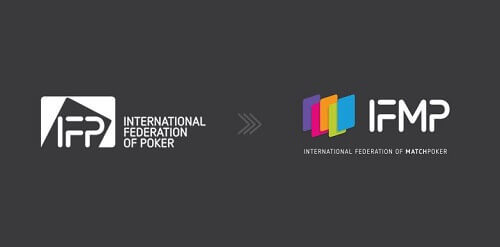 How this All Came About for Match Poker
In early October, seven international sporting associations were granted Observer Status by the Global Association of International Sports Federations (GAISF). This new Observer Status designation is apparently the first step toward these games making their way into the Olympics. Among those selected to receive Observer status is the International Federation of Match Poker (IFMP). The IFMP is a group is aimed at promoting a specific form of poker that has been designed to be as skills based as possible.
GAISF stated in a press release, that the designation that they have provided is geared toward allowing organisations like the IFMP to grow and develop. While going through their phase of growth, they will be working toward a full membership with GAISF. With their current designation, these associations these federations like Match Poker will have the opportunity to take part in events with GAISF, however, they will not be allowed to vote.
Match Poker Welcomed by GAISF
Patrick Baumann, President of GAISF, welcomes these first Observers and states that this is an exciting time for both the Observers as well as the GAISF. He went on to say that they will do all they can to assist these sporting associations to maximise on their potential as International Federations within the global sports family. More so, he stated that perhaps in the future they could become a part of the Olympic program.
Match Poker – Skills Based
As mentioned before the IFMP's aim was to create Match Poker in such a way where it would minimise the aspect of luck and enhance the skill. In saying so, it works as follows: this game is made up of a team. This team comprises of players who take their positions at different sections of the table. Thereafter, the table gets dealt the same prearranged decks that is played through a set number of hands.
So basically, each team will play the same set of hands, in the same positions as their competition. Meaning that their overall result will be based solely on which player managed to play more skilfully.
We at Top Aus are looking forward to see how this will pan out for Match Poker and what kind of effect it will have on the Poker and casino games industry.