In recent Australian online gambling news, an Australian man was one of 52 people to be arrested during an online gambling bust in China. It looks like the Chinese police have been on high alert when it comes to online gambling offences as of late. With the country intensifying their efforts to bring down the whip on illegal gambling. This just before they experience their Chinese New Year celebrations.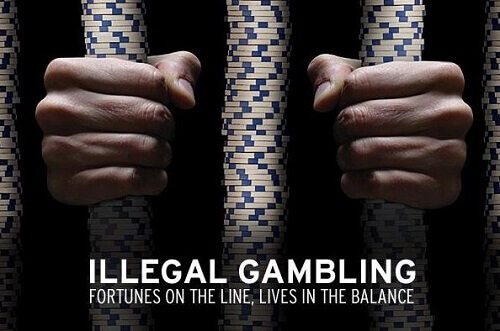 Arrests are made During Online Gambling Bust
Xinhua, the official Chinese news agency announced the arrests on the 7th of February. They made no mention, however, of the names of the arrestees. More so, the AFR did not make any mention of who the Aussie detainee is. The only information that they disclose is that the detainee was born in China but held an Australian passport. Further, the 52 arrests were made in the northern coastal province of Shanghai, Jiangsu.
Xinhua reported that the apprehended online gambling group were bust by over 200 police across 13 cities. This was the high point of the entire operation which was initially launched by Shenyang investigators. Two of the 52 accused are believed to have been renting internet services with the intention of hosting casino sites across the country.
Aussie Gets Bust
So, like many others, you are probably wondering what the significance of the Australian man's nationality is. The significance is that Aussies have previously been notorious for disobeying gambling laws in China. We saw this in the October 2016 Crown Resorts case, which saw 19 employees detained for marketing Australian casino giant services in the mainland of China. Most of the detained employees received prison sentences. Of which three of them were Aussie locals. Jason O'Connor was one of the detained members as well as an executive at Crown Casino.
Crackdowns in China
Although these past few years have kept the Chinese police very busy, seeing as they have managed to tackle over 1.74 million illegal gambling cases since 2012. Of which, there were approximately 5.93 million suspects.
However, they have a new approach underway. Chinese officials have noticed that rural areas have now become the hub for illegal gambling and banking networks to develop. In saying so, police have been ordered to target such areas. More so, orders have been made to curb gambling during the celebrations of Chinese New Year. This is all scheduled to go underway on Friday.