Thanks to the Socceroos Captain, Mile Jedinak, the soccer team has made it through to the 2018 soccer world cup for the fourth time in a row. Although there is no 'I' in team, Jedinak managed to score from the penalty area twice. However, the captain deflected a free-kick in the 53rd minute which was ruled to be an own goal.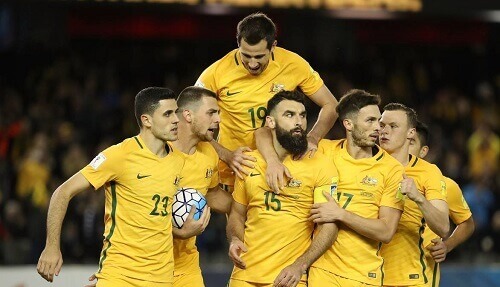 The Ins and Outs of the World Cup Qualifier
The own goal that was scored in the 53rd minute seemed to open up the scoring for the hosts in front of an Aussie filled stadium. The team faced Honduras at the Olympic Stadium in Sydney.
Honduras started out well, pulling out all the stops within the first ten minutes of the game. The energy and pressure from Honduras was high. However, they seemed to fade somewhat after this time frame had elapsed. The Aussies dominated thereafter, with statistics showing a 72% ball possession by the Socceroos.
The Comeback
Considering the first goal of the game was an own goal, and the point was awarded to the opposition, the Socceroos really had to turn it on. With the second goal being scored in the 71st minute Jedinak punted the ball straight into the goal from a spot kick. The captain managed to replicate his previous score a mere 14 minutes after. Robbie Kruse, soon after being put on managed to penetrate the defence of the opposition and plant the ball at the back of the net.
This third goal made the crowd go wild, as they immediately went into celebration mode, knowing that they had just won one of the greatest qualifiers in 12 years. Finishing the game with a 3-1 win against Honduras was the cherry on the cake for both the Aussie players and the fans.
The Odds of the World Cup
Now is when the sportsbooks start going mad with sports betting. It has been assessed that the Socceroos have a AU$201 chance of winning the Russian hosted World Cup. We will just have to wait and see where our soccer bets take us next year.
This qualifier was able to distinguish who the last spot in the 2018 World Cup would be secured by. The 2018 World Cup is going to be missing quite a few huge footballing nations which includes: Chile, Italy, USA and Holland.
It will be revealed at the FIFA draw on the 1st of December as to who the Socceroos will be up against.