The Star Entertainment Group published their preliminary final report on their performance over the last 12 months, and saw a 6% year-on-year increase, up to AUD$2.6 billion. The overall earnings, however, slipped by 19.2% or AU$484.4 million.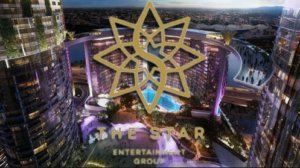 Adding on to their statutory figures, Australian gaming casinos make use of a system known as 'normalised' results, which automatically assumes a constant VIP casino gambling rate. Based on this notion, the Star Entertainment Group's revenue increased by 15.3%, Net Profit After Tax (NPAT) rose by 20.3%, and overall earnings increased by 15.3%.
The Star Entertainment Group – Fiscal Year '19 Details
The casino operator also illustrated that its NPAT was affected due to expenses that were related to the launch of its renovated Gold Coast property as well as debt restructuring.  Furthermore, the turnover increased by 54.3% up to AU$61.2 billion and the statutory revenue increased by 11.2%, up to AUD$711.5 million.
The Star Entertainment threw shade at one of its competitors on the casino gambling market, Crown Resorts by claiming that their VIP base was now the biggest in New Zealand and Australia. The casino credited its VIP gains to market normalisation and sales-driven diversification strategies.
However, The Star Entertainment's chief property in Sydney claimed the most significant part of the casino's VIP turnover. The property's earnings dipped by only 28.7% which is AU$10 million as a result of higher operational costs whereas its statutory revenue increased by 3%, which is AU$1.74 billion. Local visitation was sitting at 11.4% and non-gambling income spiked by 15%.
Overview
Going forward, The Star Entertainment Group claims that its fiscal year 2019 has so far loved broad-based revenue progression across all sectors, while the VIP turnover was reported to be 'satisfying'.  As for its major resort in Brisbane-Queen's Wharf, the project is to stick to its initial schedule and budget. All the demolition work has been completed, and foundation-digging has begun.