Australian Casinos cater to the large population of Aussies that have the love for gambling. Australia has eight states, and each of them has casinos that are in favour of the locals and tourists. Queensland has the most casinos in all of Australia, and that is because there is a large population to appease. In total Australia has 22 legal land-based gambling facilities that give players a choice between casinos, horseracing and sports betting.
Aussies also have a huge appetite for online gambling, and the Australian online casino accommodates for that with a wide variety of online casino games. Pokies are a huge favourite amongst Australians, and it's easy to see why. It's because they are fun and quick. Whether you play it at land-based casinos or online casinos Pokies are fun. Since there are a lot of online casinos, be sure to search here at Top Aus Casinos for the best online casinos.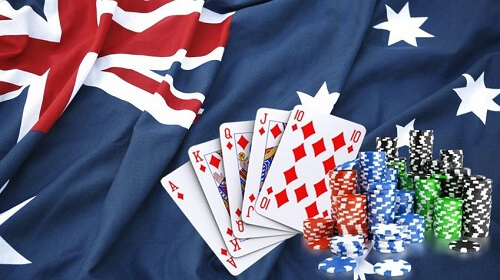 Australian Casinos Land-based List
While Top Aus has information about online casinos, we can tell you about the Land-based casinos that you can find in Australia. Out of all the casinos in Australia, five casinos stand out and have proven to be the best. They have an absolute uniqueness that players love and that is why they come out at the top. Here is the list of the best land-based Australian Casinos:
NAME
ADDRESS
CONTACT INFORMATION
Adelaide Casino

North Terrace, Adelaide

Phone – +61 8 8212 2811

Fax – +61 8 8218 4150

Email – marketing@adelaidecasino.com.au

Facebook – Adelaide Casino

Twitter – @AdelaideCasino

LinkedIn – SKYCITY Adelaide

Crown Casino
8 Whiteman Street, Southbank
Phone – (03) 9292 8888

Twitter – @CrownResorts

Instagram – @CrownResorts

YouTube – Crown Resorts

Crown Perth
Great Eastern Highway, Burswood,

WA

Phone – 1800 556 688

Fax – 08 9362 8866

Email – enquiries@crownperth.com.au

Twitter – @CrownResorts

Instagram – @CrownResorts

YouTube – Crown Resorts

Jupiters Hotels & Casino
1 CasinoDrive, Broadbeach Island,

Gold Coast

Phone – +61 7 5592 8100

Phone – 1800 074 344 (within Australia only)

Email – jupitergc@star.com.au

Twitter – @JupiterGC

Instagram – @jupitergc

SKY CITY Darwin Casino
Girlruth Avenue, Mindil Beach,

Darwin

Phone – +61 8 8943 8888

Casino Fax – +61 8 8946 9777

Email – admin@skycitydarwin.com.au

Facebook – SKYCITY Darwin
Australian Casinos Online List
The Australian online casino industry is a massive thing, and a lot of Aussies take part in it. This popularity is all thanks to the fact that it's easily accessible even when you are at home. Rather than travel for miles, all you need is your computer to play and entertain yourself. Of course, there are online casinos that are also available on your mobile devices for even more convenience because you would like some entertainment while you commute. Here is the list of the most popular online casinos in Australia:
Casino Mate
All Slots Casino
Lucky 247
Royal Vegas
All Jackpots Casino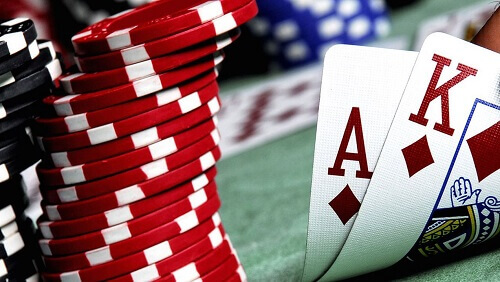 Australian Casinos Games
Australian Casinos have a wide variety of casino games that you can enjoy both at the land-based casinos and online casinos. In most cases, the online casinos have some of the games that you can enjoy at the land-based casinos. The games can include Pokies, Table Games, and Poker amongst others. This list has a few of the games that you can enjoy either from the land-based casinos or online casino.
Australian Casinos | Australian Pokies
Pokies are the most favoured casino games in Australia. Pokies have poker symbols, and they have a random number generator. Playing Pokies is quick and easy, and it also has bonus games you can quickly unlock. Some casinos hold tournaments where you can play Pokies for real money, and it is not to say that you can't win real money with online Pokies. The number one rated online casino in Australia that offers online Pokies is the Royal Vegas Casino.
Australian Casinos Poker Tournaments
Australian Casinos feature some Poker tournaments. The games can take place anywhere within the shores of Australia and can be at any casino. Local and international Poker enthusiasts can join the games and stand a chance to win big bucks. Some international Poker tournaments have taken place or are still going to be host in Australia. Even though you might not want to compete, you are more than welcome to go and see the matches.
Below is the few that you should acquaint yourself with:
World Series of Poker Asia – Pacific (WSOP APAC)
The WSOP APAC is an affiliate of the World Series of Poker (WSOP). This tournament first made an appearance in 2013 with the next match set to take place this year. The 2013 tournament was a small series which took place at the Crown Casino.
Asia Pacific Poker Tour (APPT)
This Poker tour happens across different countries such as Australia and other nations in Asia. The next tournament is set to happen in Melbourne Australia between the 6 and 18 of October 2016.
Aussie Millions is an annual event that takes place in January and Crown Casino in Melbourne is the proud host of this tournament. It is the world's largest Poker tournament with over 2000 international and local players involved.
The Australia and New Zealand Poker Tour (ANZPT) hosts some of the games in different places in Australia. The recent tournaments were held in Perth, Sydney and finishing off at Melbourne.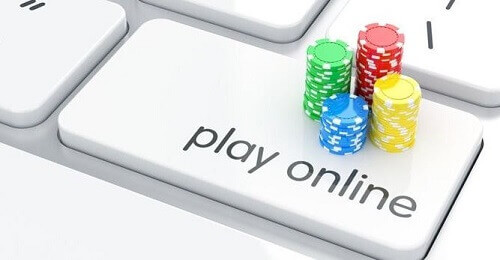 Australian Casinos | Online Casino Tournaments
The online casinos also hold tournaments that players can join in from the comfort of their homes. Due to players consistently being online playing games, the matches are set to happen almost every hour or a few days. The tournaments have a particular period where players are given to join and play. They can also happen daily giving you more chances to enter and win. Here are some of the tournaments that you can take part in.
Friday Freeroll – Prize pool of $AU300
Player Pot – Prize pot of $AU5
Midweek Moolah – Prize pool of $AU10,000
Saturday Night King of Slots – Prize pool of $AU200
Slots Giveaway – Prize pool of $AU0
'3-Day' Survivor – Prize pool of $AU3,000
'3-day' Survivor – Prize pool of $AU1,000
Australian Casinos Overview
Australian Casinos have a lot to offer their players since they are very passionate about their casino playing. You can choose to visit a land-based casino and experience the atmosphere of a casino. While others may like the comfortability of their homes, they also have the option just to go online and play at any of the online casinos. Australian Casinos have a significant presence in Australia, and this is because there is a large population of Aussies who love casinos. So, no one can ever say they have no options.
Enjoy Fantastic Casino Games at Any of These Australian Casinos
Insta Casino