The latest rumour going around about UFC fighter, Conor McGregor, is that he was recently dropped in a sparring match. This sparring match was said to be a part of his training in preparation for his upcoming fight with Floyd Mayweather.
These rumours have been denied by both Conor McGregor and his crew. Many feel that they would only admit to it if there was actual physical evidence of the sparring session.
Conor McGregor Sparring
Even if the rumours of McGregor being dropped during his sparring training were true, it really isn't that shameful. Anyone that is familiar with the process that the fighters go through will know that this is not uncommon and shouldn't be viewed as a shocking event by fans.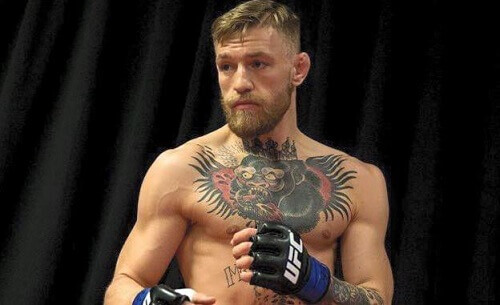 Other Fighters That Have Been Dropped
Other fighters that have won championships have also been dropped before winning. Some of the bigger names like; Errol Spence, Sergey Kovalev and Mike Tyson, had all been dropped at some point during their training sessions.
A noteworthy point for fans to better understand what the fighters are going through when preparing for their fights is that they attend sparring sessions and training camps. Enduring over one hundred rounds of sparring in preparation for that one fight. Although these fighters are fit, logic tells us that after one hundred rounds, you are bound to get tired, and that is when one good shot can knock you down. Another point is that not all sparring partners are the same, so to learn their patterns and what they are good at is quite a challenge.
UFC Fighter Conor McGregor
With McGregor, things are slightly different. Generally the case is that boxers will fight other boxers. However, McGregor, coming in as a UFC fighter has largely been overlooked by boxing experts. He is still very much perceived as the underdog, with the common perception being that he is ill-prepared for the fight that awaits him on the 26th August.
The perception of Conor McGregor being the underdog could end up making his victory sweeter by proving people wrong and taking away Floyd Mayweather's title of undefeated champion. On the other hand, he may end up losing, confirming the predictions of most. Which is why each and every event before the fight wreaks havoc at sports betting stations.
We, at Top Aus Casinos, look forward to the fight and promise viewers up to date news on this event.