On October 5th 2017, LottoLand's future services in New South Wales (NSW) became a little less bright. Reason being is that the NSW government announced its plans to ban 'synthetic lotteries'. Synthetic lotteries are whereby players are given the opportunity to gamble on the outcome of official draws.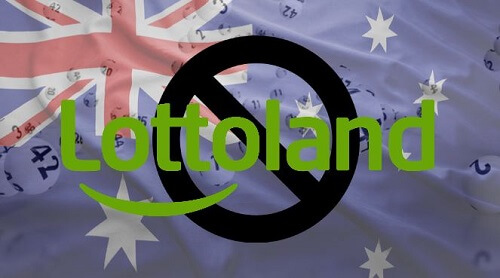 LottoLand Ban
LottoLand is a Gibraltar-based lottery that allows its players to place bets on the outcomes of foreign lottery draws. These foreign draws include the likes of EU EuroMillions as well as the American Powerball, among a handful of others. Instead of having players participate in the lotto, which is a violation of most of Australia's local gambling laws and regulations, Lottoland has found a loophole. LottoLand instead allows for the players to wager not in the draws but rather on the outcome thereof. So, instead of having winnings derive from the actual lottery, LottoLand has an AU$100 million insurance policy.
The NSW Government has stated that these secondary lottery services don't provide consumers with the same standard of protection as other domestic lotteries do. They go on to say that punters are sometimes unaware that they are not entering into a normal lottery, but rather they are betting on the outcome of that lottery. Further, domestic lotteries have guaranteed prize pools which are bound by very strict policies, terms and conditions.
NSW not the First to Ban LottoLand
South Australia's Independent Gambling Authority barred LottoLand's services from the start. Last month, Western Australia jumped on the bandwagon and implemented a ban very similar to that one.
Mark McGowan, Western Australia's Premier, stated that LottoLand has no place within the state as it is considered to be a predatorial company.
Of course, LottoLand has defended itself in many of the allegations it has been accused of, but it seems that most of the Australian states have made up their mind when it comes to the lottery company.
For more casino news in Australia, stay tuned to Top Aus Casinos.