eSports is simply explained as virtual sports arenas whereby professional gamers play sports online. eSports are often watched and betted on by sports bettors. With the rapid growth in technology, eSports is taking the world by storm, with bars popping up all over Australia and worldwide that allow for their patrons to bet on these virtual sporting games. The betting on these virtual sports can also be done at many online casinos.
All About eSports
eSports, whether you like it or not, has become very popular. With some professional video gamers getting paid higher for playing virtual sports than actual professional major soccer stars. Due to the huge amount of interest and money that is flowing into this phenomenon, you better believe that eSports is here to stay.
These virtual sporting events don't cover all games, but rather the more well-known multiplayer games at the moment. We at Top Aus, suggest that you stay up to date with what's popular when it comes to virtual sports. Reason being is, much like gambling, this market will follow where the money is.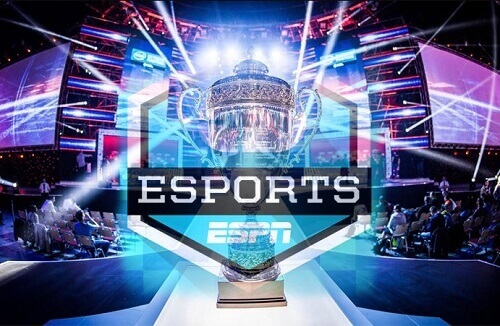 Getting Involved in eSports Sports Betting
Considering eSports is still an emerging industry, you will need to do your homework as to which online casino provides you with this sports betting option. Alternatively, there are a few eSports bars dotted around Australia, so why not look it up and take a trip to the one that is most convenient for you.
One thing you should keep in mind when you decide to bet on an eSporting event is that the bigger tournaments generally tend to release the markets earlier. The smaller ones are the opposite as their markets are released later. Ensure that you constantly refresh your sports betting app as the tournament that you are interested in may only have the markets available a few hours before the event takes place.
It is important that you, as the bettor, pay close attention to the eSports market shifts. The reason for this is because the odds that are initially posted could dramatically change due to new information becoming apparent. This new information could include possible changes to the team roster. We do urge all punters to wait for more additional betting options to become available before making any bets. However, it has been found that the first two hours of the market being open can bring with it the best value.
eSports Betting- How It's Done
If you have decided to place bets on this sports betting variant, here is an example of what to expect.
Team 1, being the favourite, opens betting at AU$1.85 for the win.
Within hours after receiving new information, you will find that the bet has changed to AU1.25 for the win.
This shows that if you had bet earlier, you would've made more money. However, this also could have gone the other way. So, do not stress there will be more opportunity to get value.
Click on the 'eSports' tab on your online casino homepage.
The categories of the games being played will be listed under this tab.
You can then narrow it down further after this to the exact tournament you wish to bet on.
eSports betting is very similar to normal sports betting. Contrastingly though, you are given the option to bet on things like:
First kills
First map winners
Overs
Unders
You would bet on all of these things just as you would with any other sports betting event like soccer, basketball or golf.
If You Can't Beat Them, Join Them
So, if you can't get rid of them, then why not get involved? You may end up enjoying it. We at Top Aus Casinos recommend that players stick with the times and grow with technology instead of getting left behind. So, what are you waiting for, get betting today!