A high number of Australia's children engage in under-age sports gambling. This is according to a recent study done by Deakin University. The study found that 75%, or three out of four children, who watch sports strongly associate it with wagering money on the match.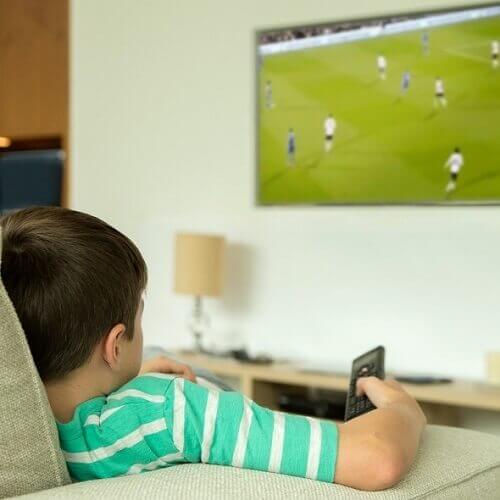 CEO of the Victorian Responsible Gambling Foundation (VRGF), Louise Glanville, said parents may need to consider having talks with their children about gambling before under-age sports gambling becomes a hard-set habit. Glanville reportedly told Mamamia that under-aged people often think that sports and gambling go together. The VRGF found that one in five Australians that are considered problem gamblers engaged in under-age sports gambling. The legal age for gambling in Australia is 18.
Figures on Under-Age Sports Gambling are Worrying
The VRGF's figures on under-age sports gambling tell the story of a problematic future. Up to 80% of children between 13 and 17 years old have already gambled, taking part in raffles, sweeps, lotteries, and wagering between friends.
Despite the supposedly strict age restrictions, teenagers have been able to wager on poker machines, sports betting, and races at land-based gambling venues and online. The VRGF found that more than 12% of children between 12 and 17 years of age have gambled at betting outlets or online.
Furthermore, the VRGF reported that about 75% of children between eight and 16 years old that watch sports believe gambling is a normal part of the experience. They can also name at least one sports betting company. About 25% of children who watch sports can name at least four sports betting companies. This is in part due to the increase in sports betting companies advertising during sports matches.
Love the Game – Not the Odds Initiative
Glanville announced that the VRGF is collaborating with schools, sporting clubs, and communities to tackle the harmful trend of under-age sports gambling and raise awareness among children and parents. It has embarked on a 'Love the game – not the odds' campaign to get parents to talk to their children about the associated risks of gambling. It is designed to encourage and inform Australian parents on how to break the association of sports with gambling. Glanville also talked about how sports betting advertising normalises wagering money to minors and that this trend needs to change.
Keep up with current casino news on Top Australian Casinos.