On Friday, 3 August, the embattled Crown Resorts was cleared by regulators as "suitable". The Victorian Commission for Gambling and Liquor Regulation (VCGLR) finished its review of the multi-billion-dollar casino company. VCGLR said it found that Crown Resorts is a "suitable person to continue to hold its license to operate the Melbourne casino". This comes despite criticism that the commission isn't paying enough attention.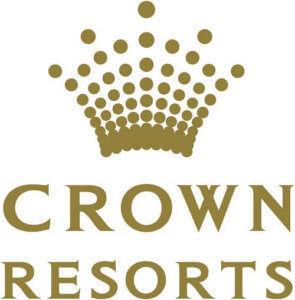 Crown Resorts Lagging Behind the Rest of the World
In 2017, Victorian Auditor-General Andrew Greaves reportedly said that the VCGLR wasn't paying "sufficient attention to key areas of risk" in Crown Resorts' operations. The Victorian Inter-Church Gambling Taskforce echoed Greaves' words after the findings. The Sydney Morning Herald reported that Mark Zirnsak, chairperson of the taskforce, said Crown Casino are "lagging a long way behind the world's best practices". "The review of Crown suggests they are just scraping by in terms of governance arrangements…," said Zirnsak.
VCGLR Finds Crown Resorts Suitable
The review, which took a total of five years, clears Crown Resorts and finds it in compliance with the relevant legislation and agreements. The VCGLR declared that it is in the public's interest that it continues to hold its operator's license.
However, not everything was in the clear. In its 209-page report, the regulatory commission made 20 recommendations to the company. VCGLR found that the company lacked in certain areas including corporate governance and risk, regulatory compliance, and safeguards to combatting problem gambling and money laundering. It recommended that Crown Resorts improve in these areas, among others.
Embroiled in Scandal
These areas of recommendation seemingly coincide with allegations made against the company over the years. In October 2016, Crown Resorts VIP executive Jason O'Conor, along with 19 other employees, were arrested and spent more than 10 months in a Chinese prison. They were found guilty of violating China's gambling laws and laws regarding marketing to its high rollers.
Crown Resorts has also been accused and fined over machine tampering. Allegations were levelled against them in 2017 and they were fined by VCGLR $300 000 in April this year. It was found that 17 of the casino's 2 628 slot machines had unauthorized alterations that allowed bettors to place max bets continuously. Staff at the Melbourne casino claimed they didn't know they had to get approval from the commission before making the changes.
Crown Resorts owns casino resorts in Melbourne, Perth, and Sydney. It continues to be the only casino license holder in Victoria.
For more on all the latest online casino news, be sure to keep visiting TopAusCasinos.org – your number one source for all the best casino news.