SkyCity Casino Group has taken the role of responsible gambling advocate. The casino operator which has several casinos in Australia and New Zealand is holding a discussion on responsible gambling at the SkyCity Auckland casino. This is being done in recognition of the Gambling Harm Awareness Week. SkyCity has reiterated their support for the cause.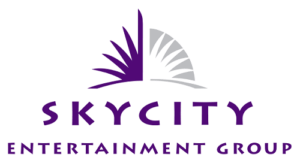 How SkyCity Became Part of the Initiative
SkyCity was approached by Public Health advocates Hapai te Hauora to partner up in leading the discussion on responsible gambling. The casino entertainment group was eager to be host in helping their patrons to gamble in a healthy way. Hapai te Hauora took it as an opportunity to get their brand engaging with as many patrons as possible.
Hapai te Hauora, is exploring various avenues to reach all patrons. They are intent on raising brand awareness that casino players are aware of the services are available to help them should they need assistance. Various other responsible gambling service providers will be hosted at SkyCity Casino. They will have stands at the casino's information desk for the duration of the Gambling Harm Awareness week which runs from the 3rd to the 9th of September.
SkyCity Responsible Gambling Programs
The Department of internal affairs has applauded SkyCity Casino for the encouraging values that foster caring in casinos. SkyCity has made ensured well-trained staff to monitor casino customer behaviour to spot problem, behaviour and any negative gambling patterns. There are systems in place to check-in on how player's behaviour during gambling rounds. Taking breaks is highly encouraged and other interventions are in place. SkyCity casino's self-exclusion program keeps problem gamblers away from all SkyCity's casinos for 3 to 24 months. They also have the option to facilitate exclusion from other casino operators.
Although the Gambling Harm Awareness Week is happening in New Zealand, Australians gambling online have resources available to them to tackle responsible gambling. The best casinos regulated by independent gambling authorities always have systems in place to combat harmful gambling. Take advantage of the resources available to you at the best Australian casinos recommended here at Topauscasinos.org