South African batsman Ab de Villiers has retired from all forms of international cricket. The legend announced on Wednesday citing that he is "tired" and "running out of gas". The announcement left Australia and the rest of the world shook. Read on.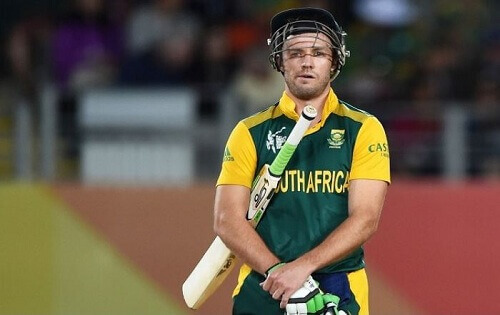 AB de Villiers' Resignation
Ab de Villiers announced his retirement in a statement and also via Twitter on Wednesday.
"I have decided to retire from all international cricket with immediate effect," announced de Villiers.
"After 114 test matches, 228 one day internationals and 78 T20 internationals it is time for others to take over. I've had my turn and to be honest I'm tired." He further explained.
"This is a tough decision, I have thought long and hard about it and I'd like to retire while still playing decent cricket. After the fantastic series wins against India and Australia, now feels like the right time to step aside," de Villiers added.
De Villiers' played for the South African national team, Proteas, and also the Titans. He is famous for his razor-sharp fielding and swashbuckling batting style. The 34-year old retires as the fourth-highest scorer for South Africa with 8765 runs, a Test average of 50.66 and has made 22 Test centuries.
AB de Villiers: Australia Matches
AB de Villiers made his first international debut in December 2014. Below is a timeline of his games against Australia:
2008, Perth – De Villiers scored a 106* in Perth. He defeated Mitchell Johnson, Brett Lee, Jason Krejza and Peter Siddle.
2012, Adelaide – De Villiers scored 33 off 246 in Adelaide. He defended for hours alongside Faf Du Plessis.
2012, Perth – De Villiers mustered 169 off 225 balls against Aussies in Perth.
2018, Port Elizabeth, South Africa –Although this cricket game didn't take place in AU, it was De Villiers' last great match against Aussies. Did he achieve his last great knock? Yes, he did. De Villiers achieved a great 126* runs against our national team. When asked he says: "I just feel that extra bit of magic against the Aussies".
Tributes to the legend. You will be missed AB!
Stay tuned to Top Australian Casinos for more news!