The ink has recently dried on an agreement for Conor McGregor to host events for Wynn Nightlife venues. The mixed martial arts fighter has, as of late, been taking on very uncharacteristic roles. One of these roles being the most publicised event in boxing history. Where Conor McGregor is set to take on the undefeated boxing champion Floyd Mayweather.
McGregor and Wynn Nightlife Venues
Over the next two years, the deal with Wynn will see Conor McGregor host events for Vegas clubs such as XS Nightclub and the Encore Beach Club. The plot thickens! McGregor is scheduled to host his first event the evening of August the 26th, which is the very same day that he faces Mayweather in the boxing ring for their highly anticipated fight. He is expected to host the event after the fight. When the news made its rounds to Mayweather, he found it to be ironically comical that the clubbing space that McGregor is going to be hosting in is known as the club's "Surrender" component.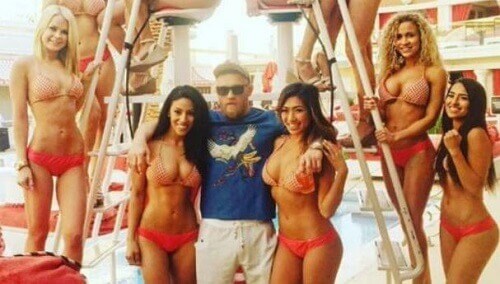 Expert Opinions
Fighting experts have synonymously agreed that the McGregor is most likely to come off as second best in the upcoming fight. Regardless of predictions, sports bets still seem to favour Money Mayweather at -700, with his opponent sitting at +500.
Many of those placing bets on the fight believe that McGregor will not want to suit up and host an event after a potential loss in the ring with Mayweather. They believe that Mayweather will be the winner due to his untarnished record of 49 wins of 49 fights.
Wynn Night Life Venues Maintains Confidence
Irrespective of what experts say, Wynn remains confident that McGregor will make them proud. The Irishman is expected to host an additional four parties at their clubs throughout 2019.We all know that one thing McGregor does not lack is an ego.
Despite his ego, bettors say that many of them were won over by his persona displayed in the hype events. These events were simply put together to create excitement for the event. Many six figure bets have since been placed on McGregor, as confirmed by Las Vegas sportsbooks. The odds sit at 32:1 in favour of McGregor.
The team at Top Aus is excited to see how the fight will fare. We look forward to keeping our readers in the loop with any further news on the Mayweather vs. McGregor front.